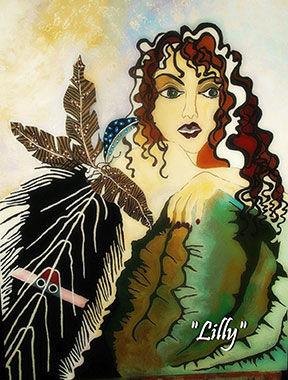 EAST TAWAS – Fall is in the air and the creativity will be flowing at the Tawas Bay Art Gallery on Saturday when members of the gallery will host their annual "Fall into Art" open house from 10 a.m. to 5 p.m. 
According to organizers, this year's event will include the popular mini workshops as well as new art demonstrations by visiting artists and refreshments complete with recipes.
Admission is free and workshops, including all necessary supplies, are $5 each. 
"We are planning a great day for adults and youth alike to explore out of their comfort zones," said Betty Fahselt, exhibiting artist and instructor at the gallery. "This is a great opportunity to see and try out new forms of expression with a very small investment of time or money" 
Experienced instructors will be on hand all day to guide visitors in their explorations. In the mini workshops, participants will complete a small project in each session they choose including alcohol ink with instructor Jane Venis, mandalas with Sherry McArthur and collage with Carol Kushion.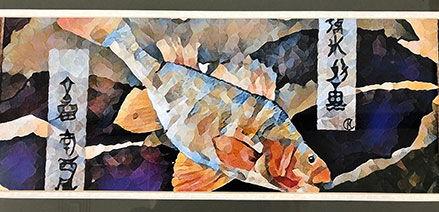 Fahselt further explained that for the first time, each of these instructors will schedule more detailed classes in the same media for dates to follow, giving new explorers to the art form an opportunity to expand their skills and dig deeper into the medium of their choice.
Also new this year, will be demonstrations by guest artists featuring work not usually seen at the gallery. These will feature artist Mikia with intaglio printing, Cindy Schwelder creating watercolor paintings, and JoAnne Kondrat featuring goddess-related artwork.
According to Fahselt, visitors to the gallery will find a wide variety of quality artwork in media beyond those being demonstrated that day, including oils, acrylics, batik, photography, clay, beadwork and silver, wood and glass. Classes will be offered this fall and if someone is interested in learning a particular medium, Fahselt suggests they express that interest to the gallery members in attendance. 
A calendar of currently scheduled classes can be found at the gallery and on Facebook.
The Tawas Bay Art Gallery is located at 302 Newman St., downtown East Tawas. 
For more information, call 362-5613, visit www.tawasbayartistgallery.com or Facebook at Tawas Bay Art Gallery.