It can sometimes be difficult to get kids outdoors for exercise when the weather is harsh, says Jennifer Jewell, a physical therapist in Jefferson Township. That's one of the main reasons she enrolled her three children in the iXL Rehab, Exercise and Wellness Center's Excel Sports Performance youth camp.
"I was looking for something to keep the kids active during the break between sports seasons," Jewell says. "My daughter, Madeline, finished her basketball season and has a few more weeks before spring soccer gets started. So I am always looking for things to keep them active and moving. If we get the added benefit of improving performance in their sports, that is a bonus."
Any age, any level
The Excel program wrapped up a preview day event in early March and is kicking off its full four-week camp in June, says Luke Perrine, fitness director and physical therapy assistant at iXL, which has locations in Grove City and Mercer.
"On our preview day, we have received a great response from both participants and parents," Perrine says.
Participants' responses included: 'This is really cool. I am having fun already!' and 'I saw LeBron James doing this exercise. This is what the pros do!'"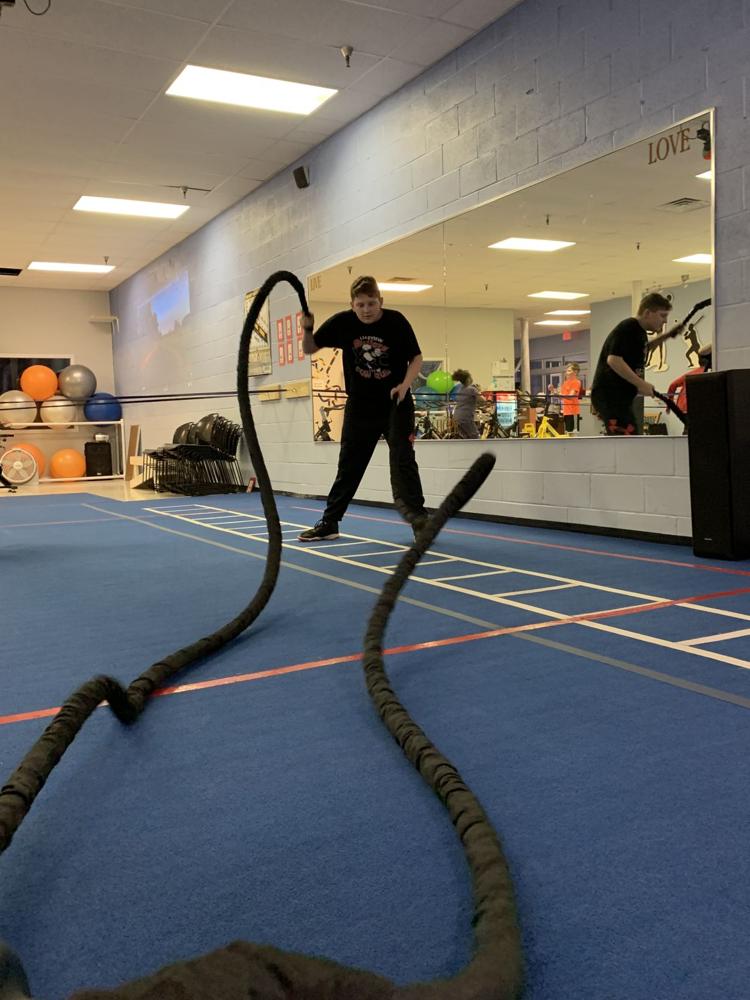 Perrine is leading Excel with another staff member, Colleen Pickens, and says the idea of the program — geared toward tweens and early teens — started a year ago.
"We think everyone can be an athlete at any age or level," he says. "It doesn't matter if it's playing kickball in the backyard, playing with grandchildren on the floor, or participating in organized sports. From this program, we wanted to create an additional focus on middle school-aged children. This then developed into our youth sports camp."
According to Perrine, he and his team noticed there were few programs for middle school-age children.
"We found parents are taking their children to Pittsburgh or Youngstown to get this type of sports training," he says. "We wanted to offer the same or better quality program locally here at iXL. The youth in our community deserve to have the same experiences and advantages that youth in urban communities receive."
The camp's goal is to keep the athletes active and motivated in whichever sport they choose, he adds.
"Middle school age is such a pivotal age in terms of growth and interests," he explains. "Kids will play many sports throughout elementary school and into middle school but lose interest before they get to high school. We want to show them how they can have fun and enjoy exercise while also bettering themselves both physically and mentally."
Exercise essentials
Perrine says the Excel program focuses on the essentials to any sport at any level — speed, agility, coordination, balance, vertical jump and conditioning.
"We are able to quickly tailor any exercise or activity to any sport, which helps us to individualize the session while still in a group setting," he says. "Some of the sports the athletes have recently been involved in are football, basketball, soccer, volleyball, wrestling and baseball. We believe anyone can be an athlete."
Jewell says her oldest son, Owen, 13, plays soccer in the spring and fall, and archery in winter. Madeline, 12, plays soccer in the spring and fall, and basketball in winter. Aiden, 10, plays soccer in the spring and fall, and is interested in joining cross-country. The youths attend school in the Mercer Area School District.
"My kids really enjoyed the program," Jewell says. "Between the three of them, I think they enjoyed all of the activities planned for the night. My daughter particularly enjoyed the bosu ball activity in which they had to balance on and tried knocking another person off with an item similar to a pool noodle. The boys were big fans of the games they ended the night with — dodge ball with a twist and tug of war."
She adds that Pickens and Perrine did a great job creating activities that were fun and had benefits to sports performance.
"As a parent, it is always great to give the kids a fun way to keep active," she says.
The June camp will cost $50 per youth, with discounts for multiple participating family members.
"It will be exciting to see the participant's progress and achieve goals they did not know were possible," Perrine says.
Jewell's kids can't wait for the June camp.
"They really enjoyed the preview night," she says. "I look forward to that, as it is just another thing to keep them busy during the summer that does not involve an electronic screen."
This article was originally published in Community Health for The School Districts of Midwestern Health Combine.