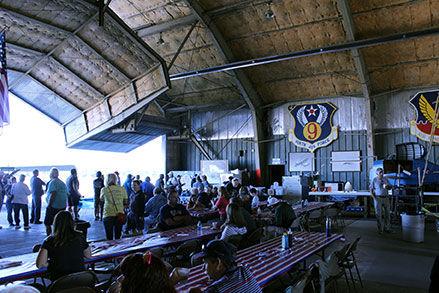 OSCODA – Crowds of people gathered at Wurtsmith Air Force Base (WAFB) on Saturday and Sunday for the annual fly-in pancake breakfast.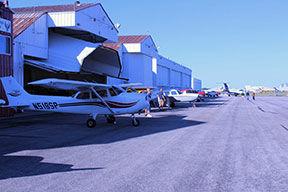 Pilots from all across the state of Michigan came in to join the festivities. Locals gathered for a pancake and sausage breakfast provided by the Oscoda Rotary Club and Interact Club.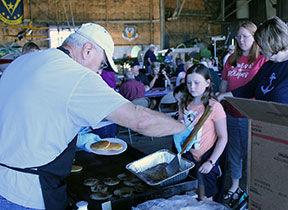 Guests received a large sausage patty with three pancakes and their choice of coffee, milk or juice. Syrup and butter were provided along with cardboard gliders for children to take home.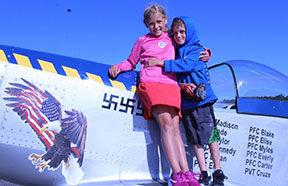 Over the course of the weekend 48 planes visited and 242 breakfasts were sold with 233 visitors to the Wurtsmith Air Museum. One local that flew into the event was Lane Taylor who owns a Titan T51 Mustang. He arrived with his grandchildren Ella Smith and Blake McCausey. Taylor said he continues to come back year after year for the breakfast and travels to other airports across the state to enjoy there's as well.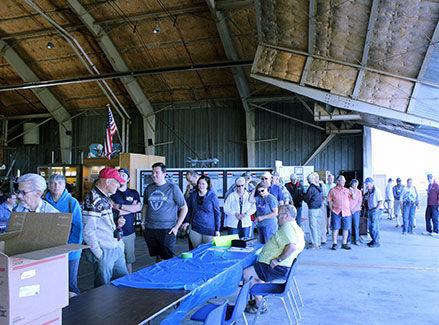 The museum is open Friday-Sunday at 11 a.m. to 3 p.m. until October 13. Admission is $7 for adults and $3 for children under 12 years old and always free for children under five and active military. For more museum information visit wurtsmithairmuseum.net .