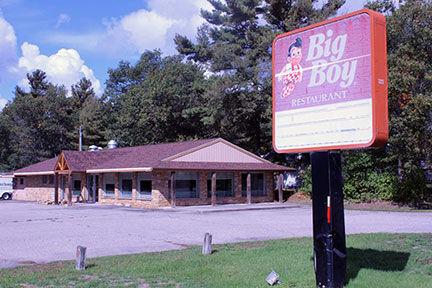 AUSABLE TWP. – All members of the AuSable Township Board of Commissioners met in person on Wednesday, Sept. 23, to continue their discussion on a special land use permit to reestablish the old Big Boy Restaurant into a microbrewery in the R4 district 
As previously reported, the special land use permit was originally presented at the Aug. 26, meeting via Zoom during a public hearing, where locals interjected with positive and negative comments. The permit was submitted by Jeff Taylor.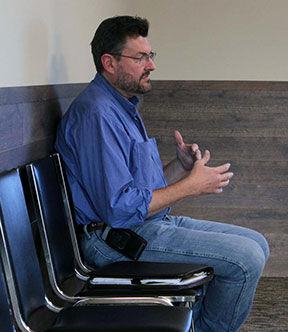 As previously reported, after all comments were heard from both sides, the board decided to unanimously table the topic until Taylor could be in attendance. Taylor attended the in person meeting on Sept. 23, in order to answer the commissioners questions. 
After approval of the agenda, Chairman Kurt Beck asked if there were any public comments. AuSable resident Rollin C. Reineck Jr., came forward to discuss a letter he submitted to the township on Sept. 19, in disagreement of the permit for a microbrewery. 
Reineck spoke well over the time allotted to comment on his issues with the permit. Similar to the August meeting he referenced a concern for loud music, parking lot lighting and patrons trespassing in his yard. 
Public comments were followed by an extensive discussion with Taylor about the property. 
"I want to point out that this is in the R4 district, tourist residential district which does allow, by special approval standard restaurants, clubs and other establishments which provide food or drink for consumption by persons seated," read Beck from the zoning ordinance handbook. 
Throughout the meeting Beck and others inquired about a variety of things including how much beer would be brewed, if the house on the south side of the property is Taylor's and what the intention of the home will be, removal of the old sign, if the septic tank has been located, if there was a sufficient size of bathrooms and if there were plans for outdoor seating live music or additional lighting. 
Taylor answered each question. He said he is planning on being a two barrel brewery and expects to make about 120 gallons of beer a day. 
"That's what we really want to bring it back to is that the way beer used to be and kind of bring attention to the area. All our beers are named after things around this area and Oscoda," said Taylor. "A lot of people are excited about it, but we're trying to keep it small," said Taylor. 
In response to Commissioner Mike Pardington's inquiry about the house located at the south end, Taylor said he does own that house and he may use the property as a rental. He also confirmed that the old sign will be removed, a new one will take its place and the septic tank has been located. 
In order to address some of the concerns posed by Reineck and answer board members questions, Taylor said they will be demoing the bathrooms to make them larger and stressed that there will be no outdoor seating, additional parking lot lighting added or live music. 
"We're not going to try to illuminate anything. If we do it'll be off the ground just illuminating the sign," said Taylor. "We're not trying to add any other lighting for the parking lot, so any lights that are already there are going to be the ones we are going to reestablish and try and use again, so we're very conscious of the community around us and we don't want to effect anybody, so we're doing the best we can. 
He said is plan is to open the microbrewery and see where it goes. He also said he may look into expanding the building in the future if they are successful. 
"For reference, any expansion of the footprint if he wants to move outside in the future that would have to be resubmitted before the planning commission for consideration," said Superintendent Leisa Sutton. 
After all questions were answered, board members collectively established conditions for Taylor in order to be approved. One of the conditions included a six foot solid wood fence that runs from the northwest corner along the north boundary to the front of the commercial building and from the northwest wire to the southwest corner, forming an L-shape, according to Beck. 
Other conditions included establishing a dumpster location with screening, reestablishing the parking lot lights and installing a new sign. According to Sutton, a signage application is a separate request from the SLU permit. 
A motion to approve the SLU permit was made by Commissioner Mike Pardington and was seconded by Vice Chairwoman Diana London receiving a 5-0 vote.