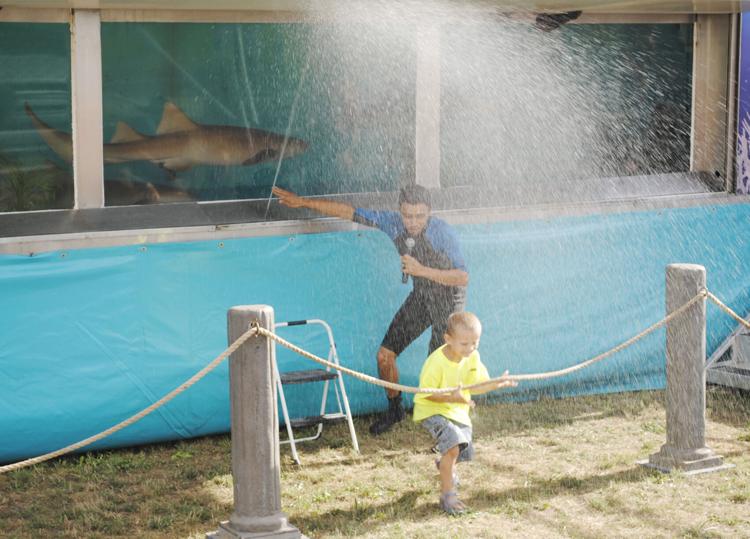 HALE – Arriving at the Iosco County Fairgrounds in Hale this past week, and not seeing the towering outline of a Ferris wheel and other carnival rides, was a bit unusual. However, organizers of the 76th annual event took the COVID-19 setbacks in stride, and brought to the venue as many activities as they were allowed.
The restrictions surrounding the pandemic caused the cancellation of such traditional fair favorites as the midway, Off-Road Demo Derby Bump N Run and pro rodeo. But coordinators still managed to pull off six straight days of entertainment, with a number of other events being made available, from July 27 through Aug. 1.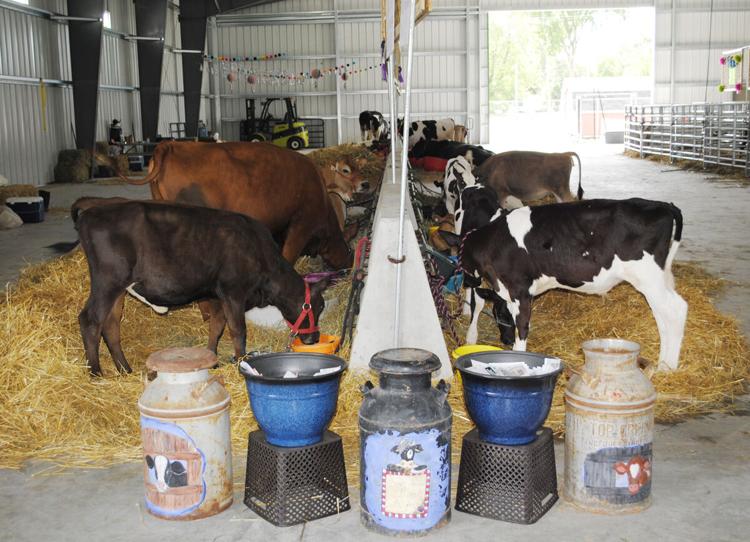 This included all livestock exhibits, per usual; several different horse shows; chainsaw carving demonstrations; face painting; the Motorhome Demo Derby & Night of Destruction event; a host of agricultural education activities; art, horticulture and home economics displays; live music; daily drawings for children's bicycles; a free farmer's breakfast; multiple Live Shark Encounter shows; and appearances by the Plainfield Township Fire Department/First Responders, who handed out free goodies and fire safety tips.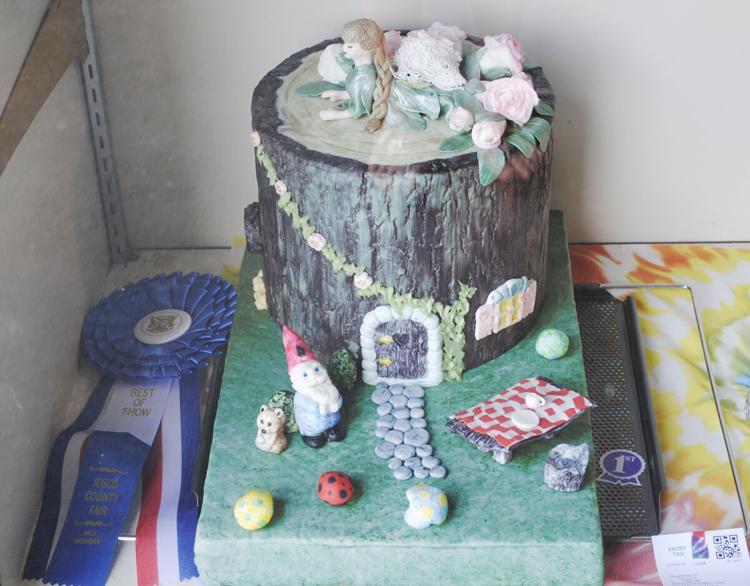 There were also some vending areas and educational booths set up during the event – the theme of which was, "It's a Groovy Week at the Iosco County Fair." Participating entities included Iosco County Farm Bureau, Pegasus Springs Therapeutic Riding Center, Up North Prevention and Young Living Essential Oils.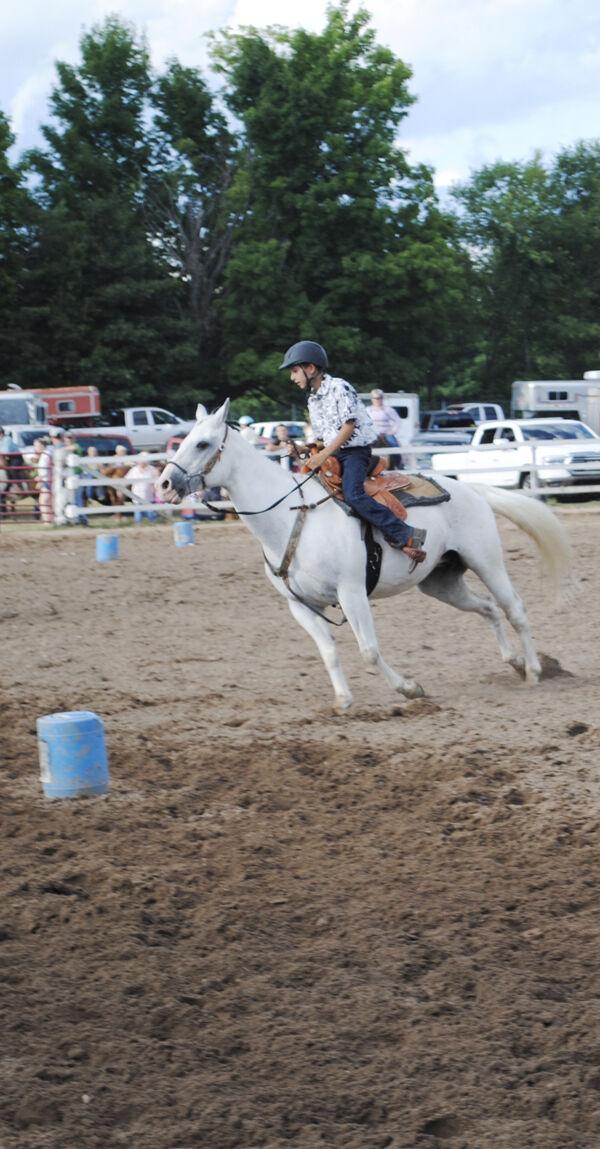 According to the Iosco County Fair Board, they didn't want to cancel anything. To ensure the future of the event, though, they had to comply with executive orders handed down by the Governor, as well as orders from the local health department. While organizers note that the cancellation of such events as the rodeo and Bump N Run will be a hard hit financially, the youth of the fair are their number one priority.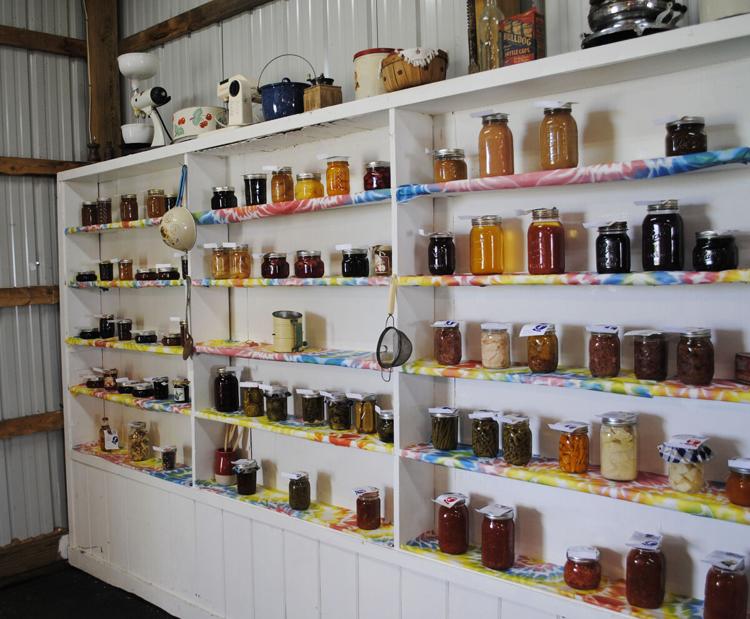 As visitors can vouch, the young participants work long and hard, months in advance, to prepare for the annual occasion.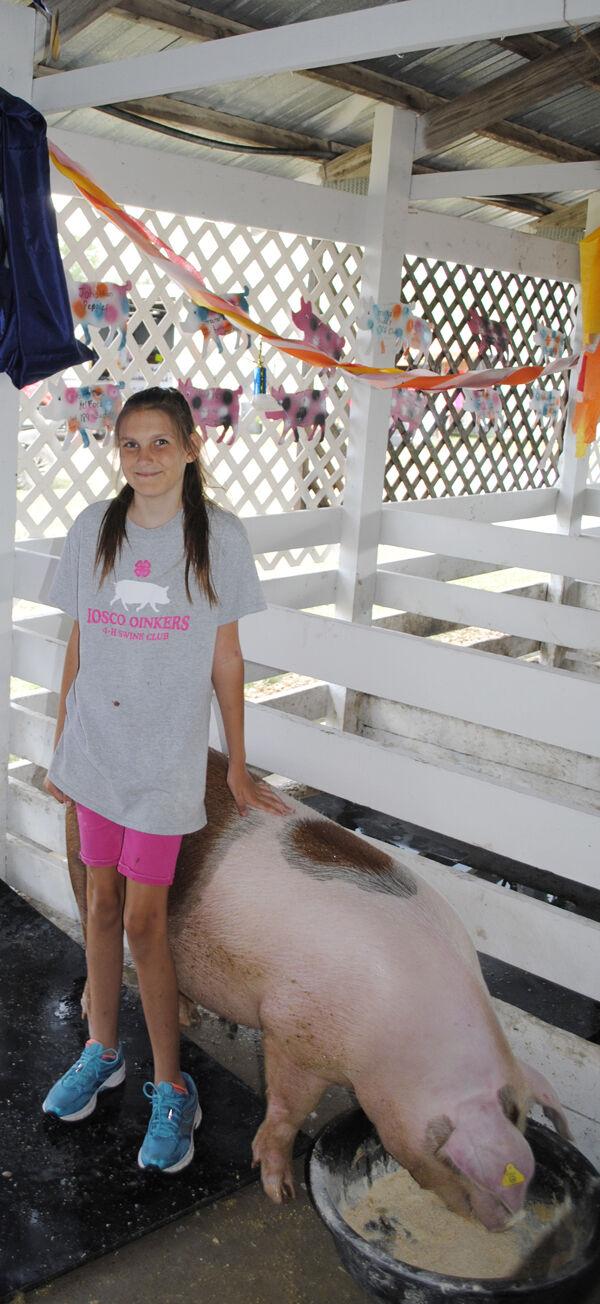 Among such exhibitors in 2020 was Sophya Sawielski, 11, Sand Lake. A member of the Iosco Oinkers 4-H Swine Club, she happily gave this reporter a rundown of the livestock displays, which included her hog "Jupiter." Weighing 60 pounds when Sawielski first started out with the animal, the Hampshire cross has since reached a whopping 300 pounds.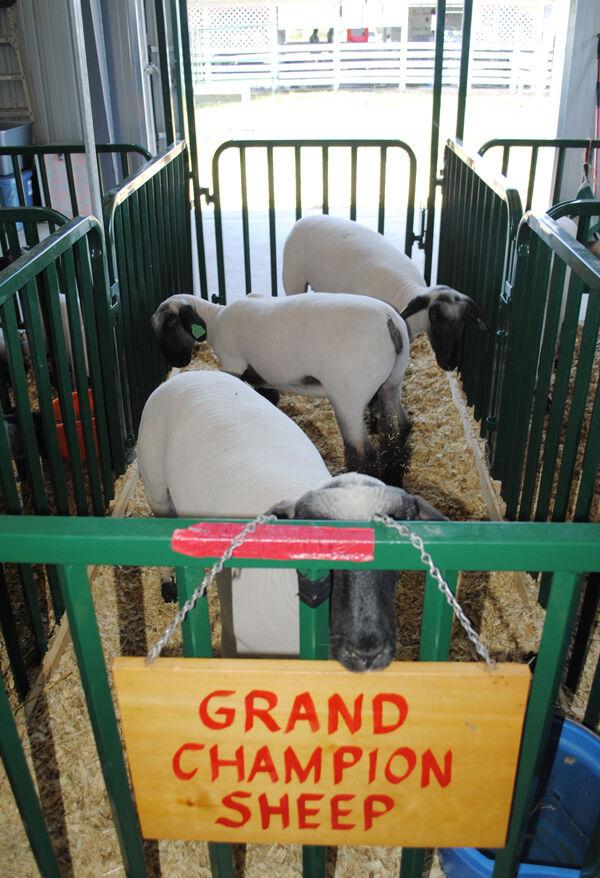 The cute and catchy names the youngsters gave their animals also didn't go unnoticed – with just a small sample being a pair of pigs named "Marvin Gaye" and "Rick James," "Sriracha" the cow, "Macho" the horse and a sheep duo dubbed "Peter" and "Cottontail."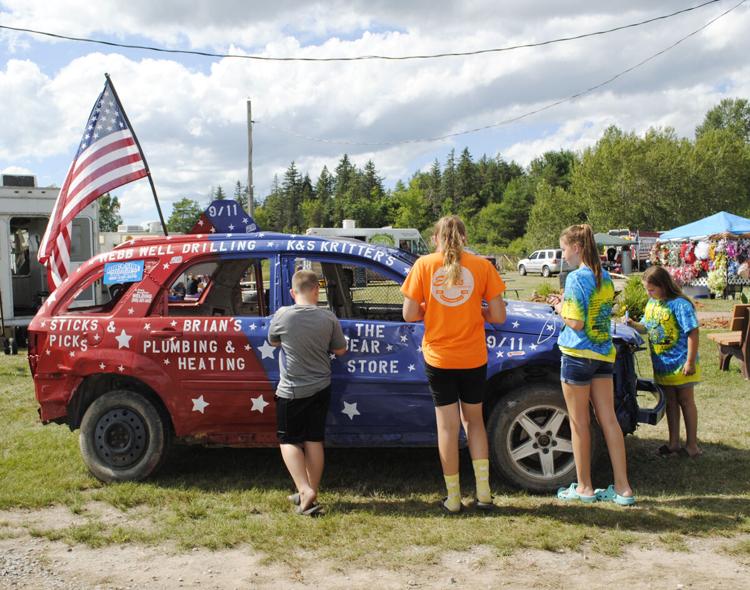 Despite the adjustments due to COVID-19, fair board volunteers Rick and Denise Braun said that each of the days were very pleasant, and that the activities this past week were met with excellent weather – as well as some awesome food options for fair goers.
This included a new addition for 2020, with the Fresh Kitchen food truck. Along with classic carnival snacks that were also available from other vendors, Fresh Kitchen served up some alternate choices, ranging from wraps, salads and paninis, to power bowls and fresh burgers.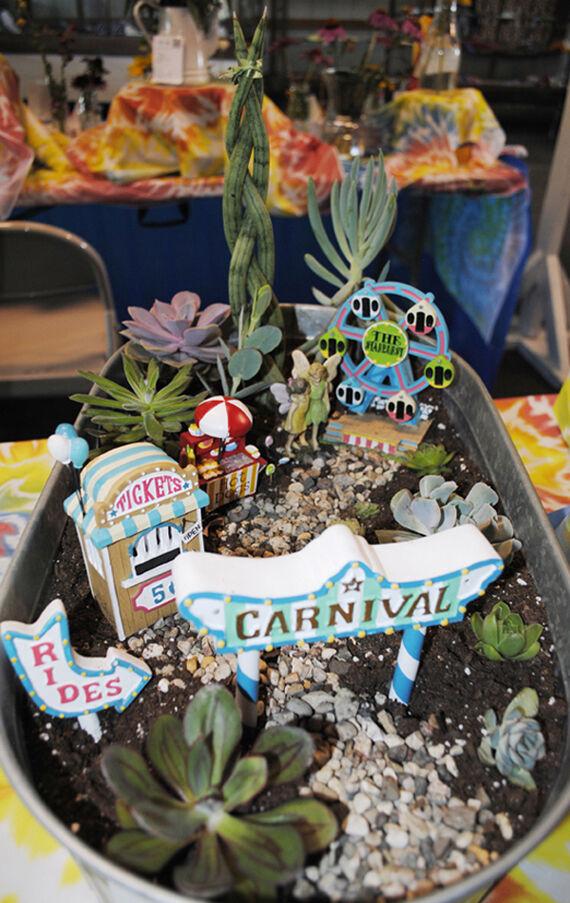 Denise added that the livestock auction on Thursday was a huge success and, when speaking to this reporter on Friday, she said there were a ton of activities slated for the fair finale the next day.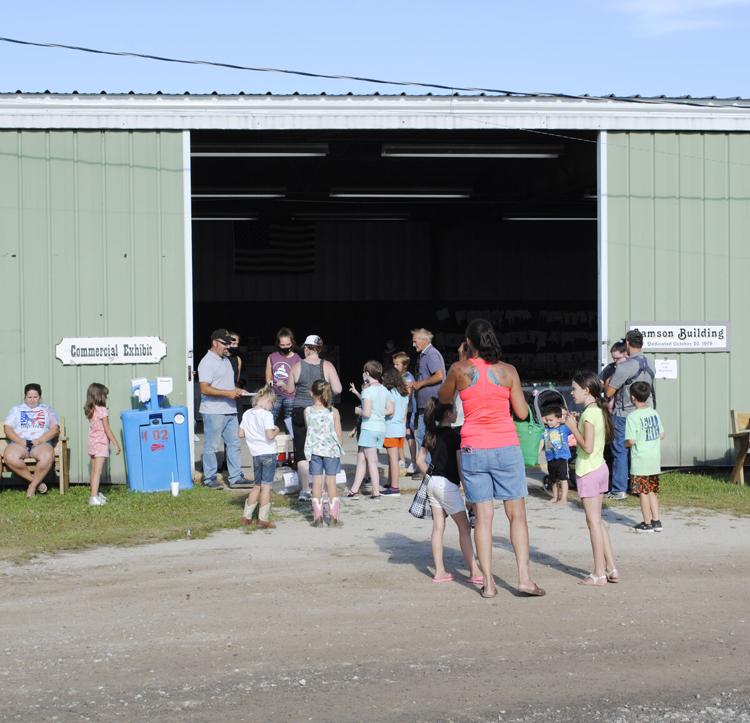 Rick also noted that, while the 2020 occasion was indeed different from past events, it didn't really take away much of anything.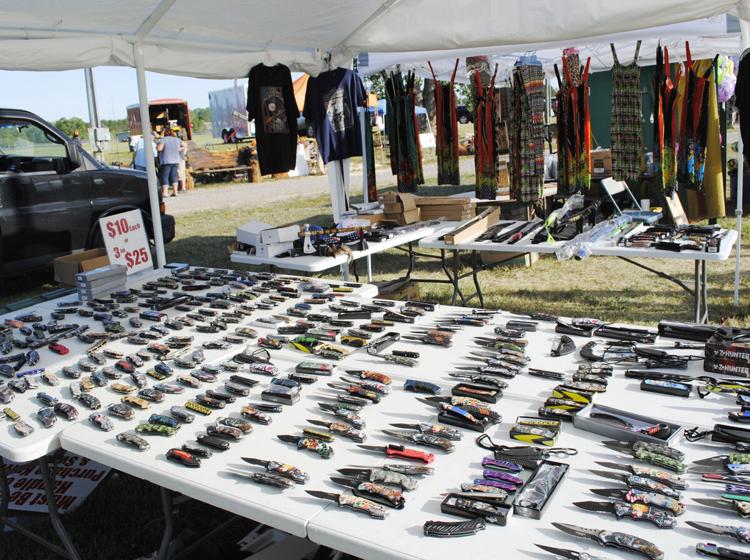 This was echoed by Dennis Litzenburg, Allegan, who was one of the vendors at the fairgrounds. Operating as Denny Bob's, LLC, he brought a large collection of pocket knives, T-shirts and other merchandise for visitors to peruse.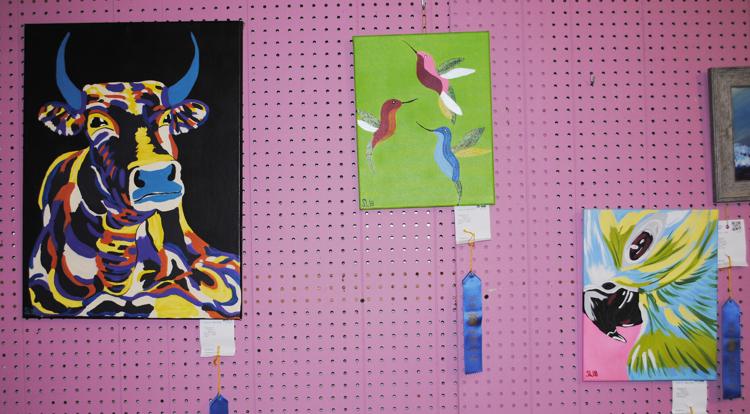 Along with running a store in Allegan where his products can  be purchased, Litzenburg showcases his items at numerous fairs and carnivals throughout the year.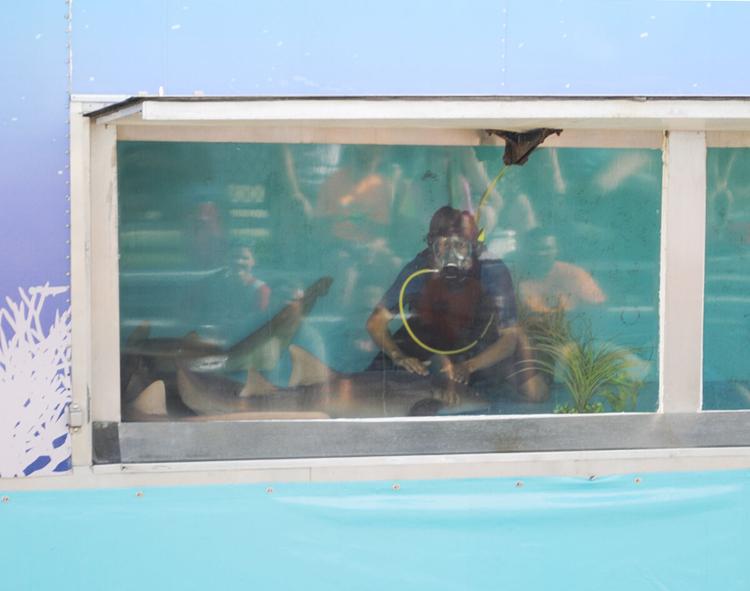 Unlike other such events, he remarked that he didn't run into a single issue at the Iosco County Fair. He had nothing but kind words to say about the visitors he encountered and he pointed out that, while business was a little slower because of the pandemic, everybody seemed to understand that this was not the fault of the vendors or fair organizers.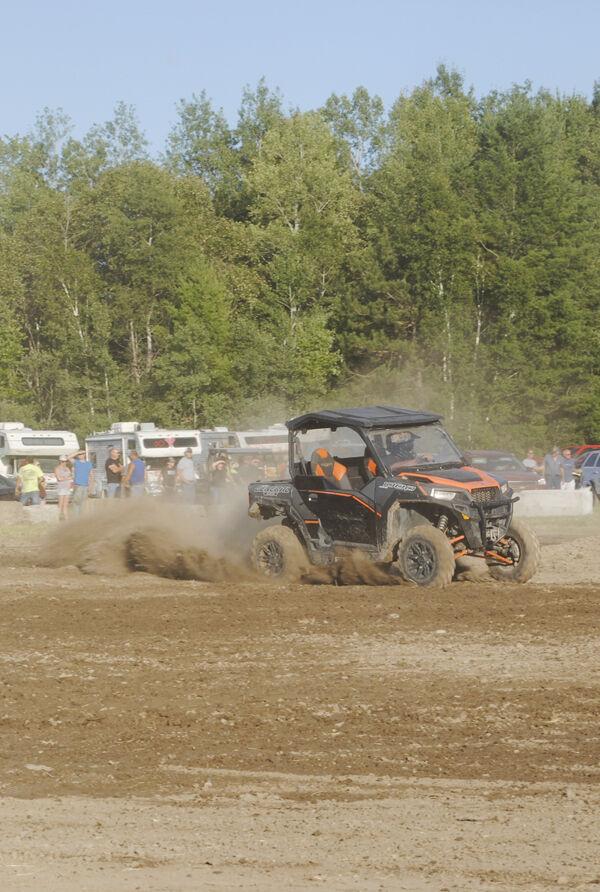 In fact, Litzenburg enjoyed his first appearance at the Iosco County Fair so much, that he says he has already committed to showing up for next year's event.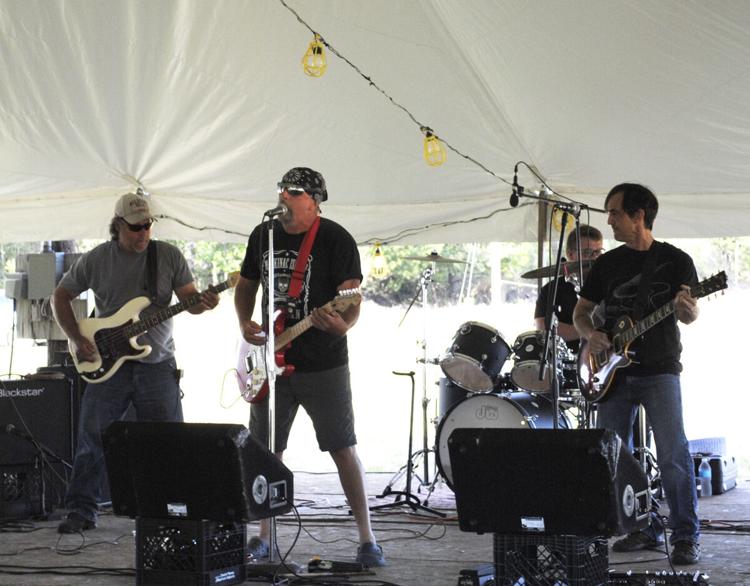 Similar comments were also shared by one of the musical acts, Masquerade, who performed for the first time at the fair in Hale this year, and said they hope to come back in 2021.