OSCODA – Although cold, rainy and windy, Robert J. Parks Head Librarian Robin Savage stood in the library parking lot on Friday and handed out treats to local boys and girls and wished them a Happy Halloween.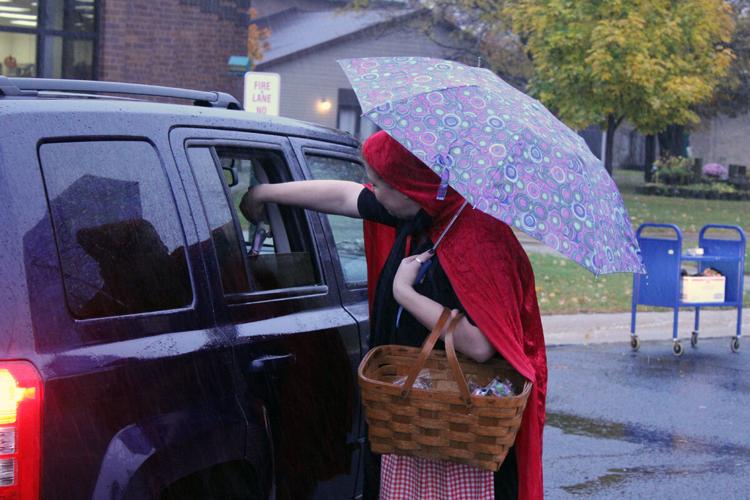 With the current circumstances, Savage said she knew she couldn't have a traditional Halloween event or gathering, so she decided she would hold a drive-thru trick-or-treating event. Local families lined up in the parking lot to be greeted by Savage, dressed as Little Red Riding Hood. 
She greeted each family and each child and gave them Halloween goodie bags filled with treats donated by the Friends of the Library and one local family. Although the weather wasn't ideal, Savage handed out a majority of her goodie bags and grinned from ear to ear at the sight smiling children in their costumes.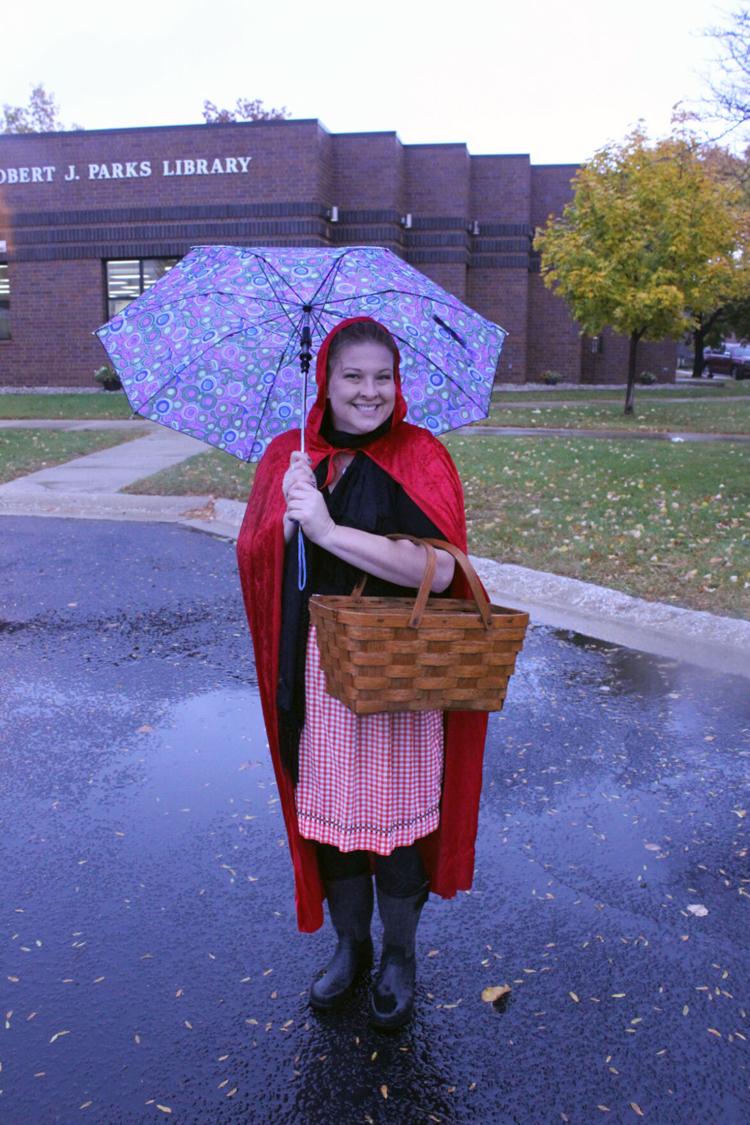 As the holiday approaches, the fun continues with a take home activity for children. The library have a Dia De Los Muertos (Day of the Dead) locals can participate in this week until Oct. 30 (Friday). 
Locals can pick up the activity at the library located at 6010 N Skeel Ave, Oscoda. For more information about upcoming events, visit https://www.ioscoarenaclibrary.org or call library staff at 739-9581.