OSCODA – Vying for four seats on the Oscoda Township board of Trustees in the upcoming Nov. 3 general election are Republican incumbents Timothy Cummings and William Palmer. Newcomers on the ticket include Republicans Jeremy Spencer and Steven Wusterbarth. Democrat Rozanne Ursula Curley is on the ticket. Running as Independents are Merry Loyer, Hanna Mikazes, John Miner and Alan Richard Strickland.
All candidates returned questionnaires as requested by the Oscoda Press for reelection coverage with the exception of Spencer and Strickland. 
Timothy L. Cummings, 56, Oscoda trustee, Republican
Timothy L. Cummings is an incumbent Oscoda Township Board trustee seeking reelection. He is an Oscoda resident since 2008 and has two daughters.
He has worked in technical project management, data security, and management consulting for Fortune 500 companies and T. L. Cummings, Inc. since 1994
Cummings is a graduate of Southfield-Lathrup Senior High School of Lathrup Village. He holds a Bachelor of Science in Computer Science Engineering from Michigan State University with minors in Business Administration and Sociology
Cummings has been a trustee since 2016, and was given a Toys for Tots Commander's Award for financial donations. He also supported anti-drug initiatives and drug education in schools.
"During the past two years, while a trustee, I volunteered over 200 hours of project management time toward the township hall network recabling and phone upgrade projects (completed in Spring 2020) as well as defining the Wi-Fi pay-as-you-go service for Old Orchard Park (tentatively scheduled for Summer 2020). He is not endorsed by a political action group.
Rozanne Ursula Curley, 70, Oscoda trustee, Democrat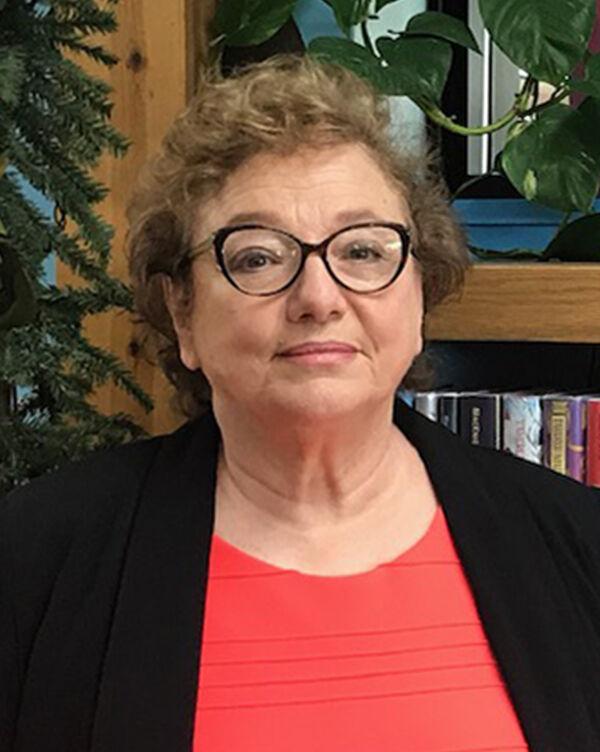 Rozanne Ursula Curley is running for Oscoda Township Trustee under the Democratic ticket. She is an Iosco resident of 45 years and has a son and two grandchildren.
Curley is a retired teacher of 32 years in Oscoda and is currently a part time healthcare worker and holds a Bachelor of Science with political science studies
Curley also served for 12 years as the chairperson of the Iosco County Democratic party, was an AuSable River Canoe marathon volunteer for 15 years, and a former Oscoda Lions member
Her other accomplishments include the Glennie Lions Outhouse race winner 10 years,  recipient of Governor Engler's Golden Apple award for exceptional student performance on MEAP test, member  of the Michigan Educators Association, Need Our Water member, 25 year member American Legion Auxiliary, former volunteer at University of Michigan hospital Pediatric Intensive Care unit, founder St. Vincent thrift store of Mikado, and member of Sacred Heart Catholic church.
She is also an experienced political campaign organizer and is not endorsed by any political action committee.
Oscoda trustee, independent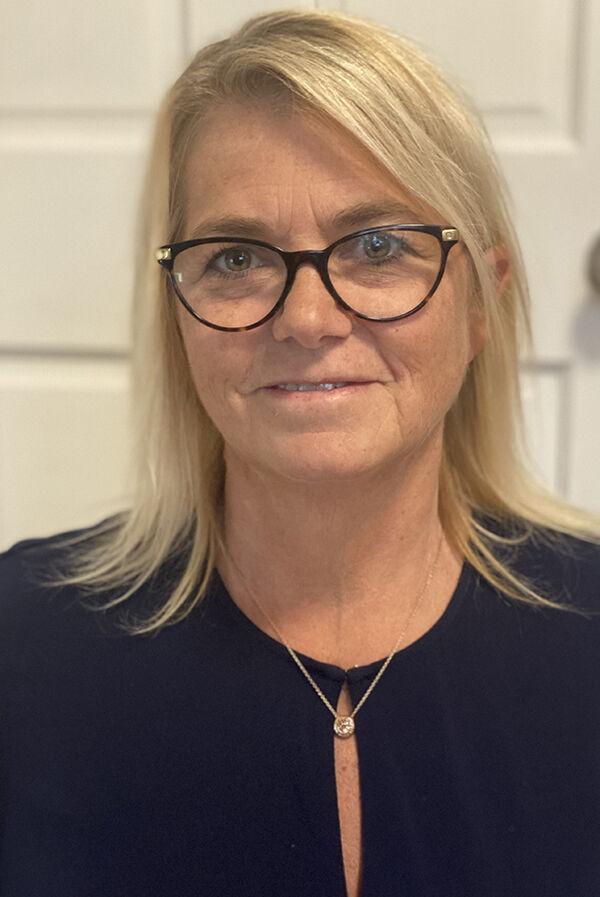 Merry Loyer, 56, Oscoda has lived in the Oscoda area for 37 years and is seeking election to the Oscoda Township Board of Trustees as an independent. She has five children, six grandchildren, and a fiancée, Anthony Miriani.
She works in Oscoda as a controller at lnstacoat Premium Products, the makers of Flex Seal, for five years.
Loyer was also the executive secretary of Oscoda Township for 21 years, and its utility billing clerk for  three years.
She is a graduate of Alcona High School and is a member of the Oscoda Area Convention and Visitor's Bureau and through employment with the township worked with several boards, commissions, committees and authorities. She is not endorsed by any political action group.
Oscoda trustee Independent
Hanna Mikazes, 25, of Oscoda is running on the independent ticket for Oscoda Township trustee. She's from Mikado but has lived in the township for four years and in the area most of her life and is married to Brenden Eberhardt.
She works with the Michigan Agricultural Environmental Assurance Program as a technician  that is stationed at Ogemaw Conservation District in West Branch She covers and reports for Ogemaw, Iosco, Oscoda, Roscommon and Arenac counties.
She's also worked as a part time bartender and server at the Hilltop Bar and Grill in Oscoda and at Lost Lake Woods Club in Lincoln.
Mikazes is a 2013 graduate of Alcona High School and earned an agricultural industries tech degree from Michigan State University.
She also attended Alpena Community College to study small business management and earned a bachelors of science degree in business administration from Purdue University where she was a Magna Cum Lauda graduate, member of Delta Mu Delta Honor Society
Mikazes has served as a board member for many different conservation district boards in the area, including Iosco County and has participated in all of the community clean-up efforts organized by Oscoda residents, and AuSable River clean ups put on by the U.S. Forest Service. She's also worked for fundraising efforts for the Chrohn's and Colitis Foundation. She is not endorsed by a political action group.
Oscoda trustee, Independent
John Miner, 67, of Oscoda is a 13 year resident of Oscoda township, but has lived in the area a total of 47 years. This is his first time running for office as an Oscoda trustee and is running as an Independent. He's married to his wife, Deborah, and has two children and five grandchildren.
Miner is a retired project manager for the telecommunications industry for 41 years and currently works at Kalitta Air as an avionics tech.
He's a 1971 Graduate of Oscoda Area High School and has been a member of the Knights of Columbus for 25 years and the Oscoda Lions Club prior to leaving the area for job. He is not endorsed by any political action group.
Oscoda Township incumbent 
William Palmer is an Oscoda Township incumbent trustee. He is a resident of Oscoda since 2014 and is married to Eileen Palmer, has four children and four grandchildren.
Palmer is retired, and is the former president and CEO of Palmer & Sons Enterprises, Inc. from 1980-2014
He is also a graduate of Kearsley High School from the class of 1966, and graduate of the University of Michigan in 1978
He is currently on the township board as a trustee and was appointed to board in May 2016 and then elected in Nov. 2016, and is also on the Planning Commission by appointment in Nov. 2015.
He is also a member of the Oscoda lions Club and recently served as president.
Oscoda trustee, Republican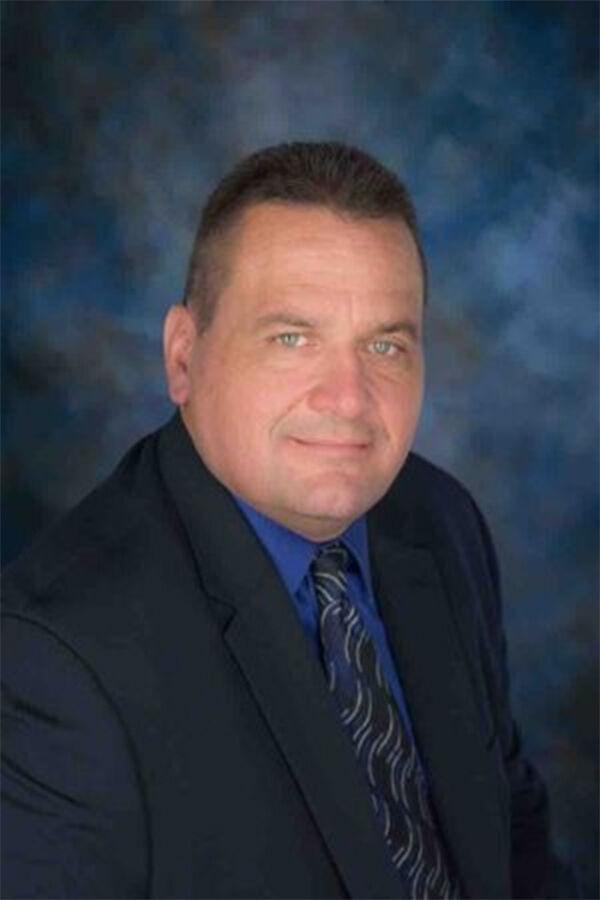 Steven Wusterbarth is running in the primary for a seat on the Oscoda Township Board of Trustees. The Republican has lived continuously in the township since 2011. He is married to Cathy Wusterbarth and has two children and one stepchild.
Wusterbarth is currently the vice president of marketing and business development for Mitsubishi Chemical America (MCA) for the last four and half years. He has over 31 years of employment in engineering and executive management roles with major tier one suppliers within the Automotive Industry.
He earned his high school diploma at Marion High School, in Marion, IN and earned a Bachelor of Science of Industrial Technology from Purdue University. He was also a previous Oscoda Township Trustee and member of the township planning commission.
Wusterbarth was also a Cub Scout and Boy Scout Leader, Youth Football Coach Knights of Columbus member and held various roles for Catholic schools and Catholic charities fundraising activities. He is a member of NOW (Need Our Water), Alcona-Iosco Cedar Lake Association, Lakewood Shores POA, former Twin Eagles POA Vice President, Save Our Water member, Iosco Flying Club, Iosco Sportsman Club, Mississinewa Valley Corvette Club and Detroit Athletic Club member. He is not endorsed by any political action groups.
What prompts you to seek election at this time?
Cummings: "I believe my unique education, experience, and business qualifications have proven beneficial to Oscoda since I joined the board as township trustee in February 2016. Serving as township trustee has been an honor and responsibility which I have not taken lightly. I would like to continue my service with the support of Oscoda voters this August 4th and November 3rd."
Curley: "I have been encouraged by community members to put my past experiences and knowledge into action for the benefit of our township. I am a passionate lifelong member of this community only wanting the best for us.  I know community involvement is the foundation of change."
Loyer: "In my recent experience working with some of township elected officials, contractors and staff I am adamant that all citizens/businesses should be treated equally and fairly. Therefore, with my experience and knowledge I believe I can make this necessary change."
Mikazes: "I am confident that if I am elected, I can represent Oscoda Township in a professional and presentable manner. Given my age, I have a new viewpoint on the happenings in our community; one that has not previously been represented. I am committed to the area and wish to get involved now so that the Oscoda of the future meets the needs for those in the younger generation as well."
Miner: "I believe it's time to get involved since I no longer travel for my job."
Palmer: "When I was originally elected to the board one of my goals was to try and move the Township forward, it seemed to me that the township had pretty much been 'treading water' since the A. F. Base closed (1993). In the last two years with the hiring of our new superintendent, Dave Schaeffer, with his knowledge and enthusiasm for all things Oscoda, and the hiring of our new Economic Improvement Director, Todd Dickerson, we are beginning to see interest from developers and builders to move our township forward and I would like to be part of that effort."
Wusterbarth: "The current township board needs to be focused on growth initiatives, infrastructure and revenue growth of the tax base and have strong partnership with business owners. Simply, there is too much bickering and not enough action. Also, I'm very disappointed with the Trustee's. They have not exercised their oversight authority enough with their fiduciary duty to the taxpayers. One major example is the former Downtown Development Authority (DDA) situation that was exposed by the Supervisor in 2018. The inaction of the Trustee's at the time has left the Township with additional debt and other liabilities that should have not been allowed. In my mind, the inaction of the Board at the time was unlawful and a violation of their oath of office. I believe that the public does not understand the extent of the situation and they should be provided the facts including the people involved in it. This example is a travesty and an additional burden to the taxpayers of Oscoda Township that should have not been allowed to happen."
What do you hope to accomplish if elected?
Cummings: "My list of local issues evolves throughout the 4-year term. My campaign website (www.TimothyLCummings.com) explains my position on my current list of issues across such categories as budget, environment, health, rural broadband, and other topics."
Curley: "I hope to bring a positive common-sense approach to the board. I will bring leadership to the community and ensure communication of their needs.  I will listen to the people of Oscoda and bring common ground to the differing of opinions."
Loyer: "To start, safe drinking water should be made available to citizens that currently have access to the existing system and extend the system quickly where needed, extend the sanitary sewer system, work to correct the billing of unused curb stops in Lakewood Shores, downtown development, create a designate park environment at Furtaw Field"
Mikazes: "If I am elected, I would love to introduce recycling to the area. I have began researching various ways to accomplish this and am certain that it would benefit the residents. I will also aid in the efforts to bring safe drinking water to those affected by the PFAS contamination." 
Miner: "Make good sound business decisions for our community."
Palmer: "The things I am hoping to accomplish would be to work for further development in our township. As mentioned in the previous question, also when I originally came on the board we had a part-time community center much of the problem was it was a building we received from the Air Force and was not of appropriate size and structure and cost a fortune to maintain. We have since sold that building and it is my desire to have a new community center in combination with a new hall, fire dept. and police dept. all of which are in desperate need of expansion.
Wusterbarth: "A higher level of professionalism within our local governing units, develop a welcoming community for visitors and economic development, enhance partnerships with our business owners, county and state entities and create more openness with the general public with our local government."
What is your top priority, if elected?
Cummings: "We've depended on State profit sharing to supplement the township's budget. We've been told this revenue will be drastically reduced in 2020 due to COVID. I foresee my top priority will be to work with the township board and superintendent to navigate Oscoda through difficult financial decisions."
Curley: "My top priority is to make sure the citizens of Oscoda are heard in an open, professional and welcoming way. The board is elected by the people and the board members are responsible to the people." 
Loyer: "Safe drinking water and to keep and develop Furtaw Field as park along with enhancing all recreational facilities."
Mikazes: "My top priority, if elected, is listening to the residents of Oscoda and making needed decisions to their benefit. While tourism kindles our local economy, there are year-round residents that need to be considered and represented too. I will do what is necessary to make Oscoda an inviting, thriving community."
Miner: "No hidden agenda, address and get informed of current issues then vote in the best interest of the community."
Palmer: "I guess if I had to pick one top priority it would be the serious problem many of our residents face concerning clean drinking water and the contamination in our lakes as it relates to PFAS coming from the former base. I have worked very closely with our Supervisor Aaron Weed and the NOW (Need Our Water) group. The township does not have a lot of leverage against the Air Force so we have focused our efforts on our legislators and EGLE (formerly DEQ) and we have put in place a plan to extend water mains so that residents can have access to clean water, as I write this we are just finishing up Phase 2 of the water main expansion with Phase 1 already complete. Our plan calls for approximately 10 more phases which we are diligently working on to get the financing to complete. I would continue to work toward that goal."
Wusterbarth: "Growth of the community."
Would you support increased taxation and mandatory fees? If so, under what circumstances?
Cummings: "If money needs to be generated, whether by a Special Assessment District or millage, I want to see it put to a vote by the residents."
Curley: "I would need more information to determine answer."
Mikazes: "I would support increased taxation and mandatory fees only if it was absolutely necessary for the betterment of the community." 
Miner: "I would support any issue based on the needs of our township."
Palmer: "In general I am opposed to increasing taxes however I do support having residents vote on certain millage. We are going to have to raise our sewer and water rates since they haven't been raised significantly in 23 years and our system is in need of significant and expensive repairs and updates to keep the systems functioning properly."
Wusterbarth: "Additional taxation should only be acted upon after all measures have been investigated to mitigate the need for it. We need to be prudent with our revenue streams and spending initiatives. I will use my experience managing budgets in excess of hundreds of millions of dollars to responsibly manage our township funds. Government needs to be treated as a business and not as a bottomless well of money. "
If elected, would you face conflicts of interest which might preclude you from participating in all functions of the elected office due to personal relationships, contracts, employment, et cetera? If so, please describe the conflict and how you would address it.
Mikazes: "I do not have any conflicts of interest at this time."
Miner: "Although many would consider my family relations on the current township board to be a conflict of interest, I am still my own person with my own opinions and beliefs on what is best for Oscoda. I am not afraid to go against an idea or belief if I do not feel it truly holds good intentions to better our community. While I always try to see everything from an unbiased perspective, I am also not afraid to remove myself from an instance where I may have conflicts of interest."
Wusterbarth: "No conflicts exist at this time."
What would you do to make your township a better place for its residents? 
Cummings: "Our residents need good paying jobs. We need to do everything we reasonably can to improve our competitive position as the best choice for a horizontal launch space port. Advice recently given by its municipal advisor, who served as the township's bond counsel years ago, tells us Standard & Poor looks to 'review audit, budget, pension, investment policy, capital improvement plans, and other such documents.' Companies evaluating Oscoda as a potential business location, whether involved in aerospace or not, would also review these documents. Oscoda needs a board with experience commensurate with the size of companies we're looking to attract to our community to create future growth."
Curley: "I would like to see an increase in medical and mental health care including a drug rehabilitation center. I would like to see a recycling program developed. I would like to contribute to the development of the Master Plan including the continuation of my work on the Riverwalk going from the Mill Street Bridge to River Road Bridge and hooking up the Iron Belle trail.  I would also like to see the 10 phases of the water main expansion project related to the PFAS contamination implemented without delay.."
Loyer: "Update infrastructure, improve roads, invest in our young."
Mikazes: "Given my age, I can provide a new viewpoint on many topics and bring fresh ideas to the table. I am a solution orientated, hardworking individual who will add to the development and strategic planning needed to propel Oscoda forward."
Miner: "Make good sound business decisions for our community."
Palmer: "I think the things I have listed previously would make our community a better place but one example that I mentioned is the expansion of business in our township and that includes our entire township, including the M-65 corridor. I have been on the lET (Iosco Exploration Trail) committee for several years and when completed would run from Mill Street and US-23 along River Road to M-65 and down to Hale, I believe this should afford business development in that area."
Wusterbarth: "I am a professional that views the running of this community as a business.  I would apply my decades of experience creating and developing successful businesses to Oscoda Township.  This will result in a thriving and enjoyable community for residents and visitors."
How would you address the perception by many residents that their voices are not being heard by county,  state and federal officials?
Cummings: "While I do meet with residents about current topics, I encourage everyone to pick a topic, learn about the issue, and get involved. I believe everyone's voice counts. I'm committed to understanding the needs of our community and making your voice heard. As a trustee empowered by the board's decision to allow me to represent you at Air Force Restoration Advisory Board meetings, I've made your voices heard directly by the assistant secretary of the Air Force, and our state and federal representatives. On topics that involve Iosco County, such as dismal EMS response times, I have used my voice to make sure our collective voices were heard."
Curley: "I have many contacts with county, state and federal officials. I hope to bring the communities concerns to these officials. Being the chairperson of the Democratic Party has brought me in touch with these elective officials."
Mikazes: "I would encourage them to reach out to local officials first, then to contact state legislators if need be. If contacted by a resident that feels this way, I would investigate as to why they feel unheard and make the necessary adjustments to remedy the situation. I have experienced this personally and would help in any way that I could to ensure the resident can resolve the issue at the corresponding level of government."
Miner: "Make sure the issues are communicated from our residents to our state officials."
Loyer: "Invite these officials to town hall meetings. I would speak and represent our citizens directly with the officials."
Palmer: If people feel their voices are not being heard at the state or federal level I would encourage them to contact their legislators by phone, mail or email. They do listen if they are contacted. In terms of the county level, I  would encourage residents to attend the county board of commissioners meetings. I have attended a number of those meetings and there are usually fewer residents in attendance than we often have at our board meetings. I would always be happy to speak with anyone who has a question about anything involving our township. Social media is a wonderful thing but what I have noticed is that often times there is a great deal of misinformation floating around out there, before people get too upset about something happening at the township board level that has been put on social media contact me or another board member and get the facts."
Wusterbarth: "The perception that our voices are not heard by county, state and federal officials is real. I have witnessed it first hand with the state and federal government with my wife's (Cathy Wusterbarth and the N.O.W. 'Need Our Water' Grassroots organization) work on the PFAS contamination in our community. You have to literally move mountains within the State and Federal Government and have persistence to obtain any action. In the local unit, I believe that we can change the inaction/listening perception within our local government by finding common ground for the betterment of the community. It's time to put the personal issues and personal egos aside and focus on community issues as a whole.   This is how we can change that perception."
What do you see as the most pressing issue facing your township?
Cummings: "Economic development and environmental contamination clean up."
Curley: "I believe the most pressing issue is lack of access to the Internet.  Especially at this time during the COVID pandemic when educating our children remotely is so important."
Loyer: "Safe drinking water, business and economic development and work to fill the housing needs in our area."
Mikazes: "The most pressing issue we are currently facing, I believe, is that we are not working. The township board should be able to actively work together to resolve pressing issues and move the township forward. Collaboration not only on the board, but between the board, committees, local businesses and residents, will only aid in the resolution of our current problems and allow the township to operate efficiently."
Miner: "I believe we need to take steps now to implement a plan for the direction of our community."
Palmer: "As I have outlined earlier in this report there are many pressing issues facing our community. One in particular is the need for affordable housing. We have been actively working with builders and developers to address this problem. If elected I would continue to work with our Superintendent and Economic Improvement Director to insure these efforts continue and assist in my role on the planning commission to make sure they are done properly."
Wusterbarth: "A flat revenue stream, future major municipal infrastructure requirements such as water and sewer system and maintaining/enhancing our schools."
What plans do you have, if elected, to add and/or expand upon the services provided by your township? 
Cummings: "Since the onset of COVID, the availability of Internet in every home is even more important as it supports working from home as well as online learning. Even after COVID has passed, the importance of Internet won't diminish, which is why I continue to support rural broadband initiatives in northeastern Michigan."
Curley: Candidate stated question was addressed in her previous answer.
Loyer: "Expand the current water and sanitary sewer infrastructure, business and economic development by way of seeking input from the current and local businesses and working with local developers to assist in moving projects forward in a timely fashion."
Mikazes: "Providing safe drinking water to residents is top priority, so extensions of water mains will likely be in order unless there are more beneficial options for our residents. I would also like to offer a recycling program to residents of Oscoda Township."
Miner: "I'll make a decision based on the needs and direction of our community."
Palmer: "As I mentioned earlier I have been on the IET committee for several years and my hope is to continue with those efforts to complete this non motorized pathway thru our township. The phase one part which runs from Mill Street and US-23 out to the school is underway at this time and I have been working with Arron Weed and Dave Schaeffer to get the funding in place for phase 3, which will run from the school out to Old Orchard Park. I believe this will be a great benefit to our downtown and promote new business."
Wusterbarth: "Positive growth in the community is the key to enhancing services within out district. This would be my focus."
What would you do, if elected, to help attract and retain business and industry? 
Cummings: "I would support Oscoda's Economic Improvement Committee. What this current Board has accomplished in nearly four years directly contributed to Oscoda being named Michigan's horizontal launch space port candidate. These accomplishments, which include zoning and ordinance improvements and maintaining a 24/7 police department — to name only two from a long list — extend to attracting and retaining business and industry."
Curley: "After the base closure in 1993 tourism came to the forefront as the base of our economy.  To retain the tourism industry, we must make sure our environment is a top priority. To bring industry to Oscoda we need to have a healthy drug free workforce. Infrastructure, schools and housing must be a priority."
Loyer: "Continue efforts for development within Oscoda Township creating jobs and housing."
Mikazes: "I am skilled in promotions, marketing and business operations. I can ensure that information about investment opportunities in the area are advertised properly. I am a huge supporter of local business and believe that they play a vital role in our local economy. Local business should always come first, but we should also welcome new businesses to the area to allow for growth."
Miner: "With a good board and commonsense business plan, we have the natural resources in place to help retain and grow our business and industry."
Palmer: "One of the things I have been working on in my role on the planning commission is to convert our zoning in the business districts to Form Base Code. This has been done in other parts of the state that are now seeing expanded development. Form Base Code is favored by developers and builders because it is easier for them to understand and work with. It is also preferred by the MEDC as it relates to RRC (Redevelopment Ready Communities) compliance which we are working to develop."
Wusterbarth: "Develop a welcoming community for visitors & economic development, enhance partnerships with the our business owners, county and state entities and promote our skilled labor base and current infrastructure for further development."
Is there additional information you wish to share with voters?
Cummings: "Oscoda Township revenue streams are decreasing while operations and services costs continue to increase. The current Township Board is formulating a 2021 annual budget that is within our means. A balanced budget will provide stability for the township in 2021, but Oscoda's new township board this November will have to face how to fund road repairs, sewer infrastructure repairs, and other projects, if we are going to maintain our way of life here. My campaign website (www.TimothyLCummings.com) shows my position on local issues. My campaign Facebook page (www.facebook.com/CummingsTimothyL) provides a forum for residents and business owners to voice their perspective. I believe communication builds greater understanding."
Curley: "I entered this election knowing being a trustee is enormous and detailed work. I am committed to the people of Oscoda in performing these duties and believe they will be proud of my contributions."
Loyer: "I would take this opportunity to educate the voters on voting for independent candidates versus straight tickets. Please take the time to select each office/seat on your ballot separately/independently. Whether you vote for a Democrat, Republican or Independent each vote counts. Thank you."
Mikazes: "Even though I am much younger than the other candidates, I can assure you that I am well-educated, experienced in business and dedicated to making Oscoda the best that it can possibly be. I spent my childhood listening to stories of Oscoda when it was a bustling, busy town with various stores, restaurants, etc. I want to experience this first-hand in my lifetime and am willing to put in the work to get us there."
Miner: "Let's get back to common goals and positive direction within our board of directors."
Palmer: "I have felt from my very first days on the board that my number one responsibility to the tax payers is to make sure that their tax dollars are being spent wisely, legally, and appropriately and to make sure that the payment of bills that we as a board are asked to approve by the treasurer are correct." 
Wusterbarth: "If the voters chose to elect me as a township trustee. I would do my best to put the "trust" back into the Trustee position."