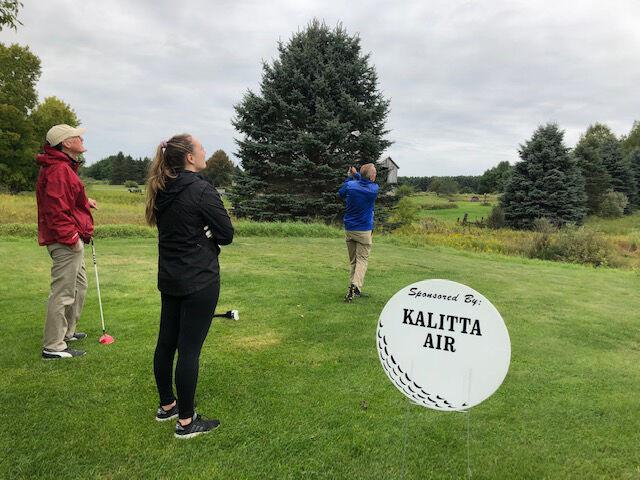 OSCODA – Business community members teed off at the annual Oscoda-AuSable Chamber of Commerce fundraiser golf challenge on Saturday at Logger's Trace Golf Course.
The event has been held every year for decades to raise money for scholarships to be awarded to deserving students who are affiliated with a chamber member. 
Chamber Executive Director June Wygant said there were 84 participants split into 21 four-person teams, which put the event at capacity.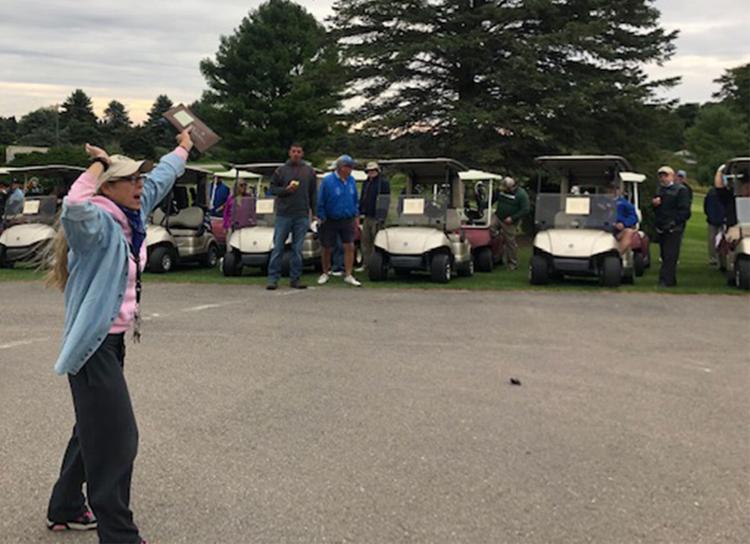 "Trying to be COVID-19 compliant and giving everybody social distance and two-person carts, we maxed out," Wygant said. "So this is a great turnout for the event and that says a lot about how the community loves to get involved with this."
Because it was a scramble challenge, the teams can choose which of their shots were best and keep that score, making it easy for anyone to participate. But that doesn't mean there isn't some rivalry between some teams. 
"Because it has been going on for a long time, you have businesses that have been participating in this outing for perhaps 20 years or more, so they do get kind of competitive," she said. "It's really more bragging rights and just for the fun of the competition."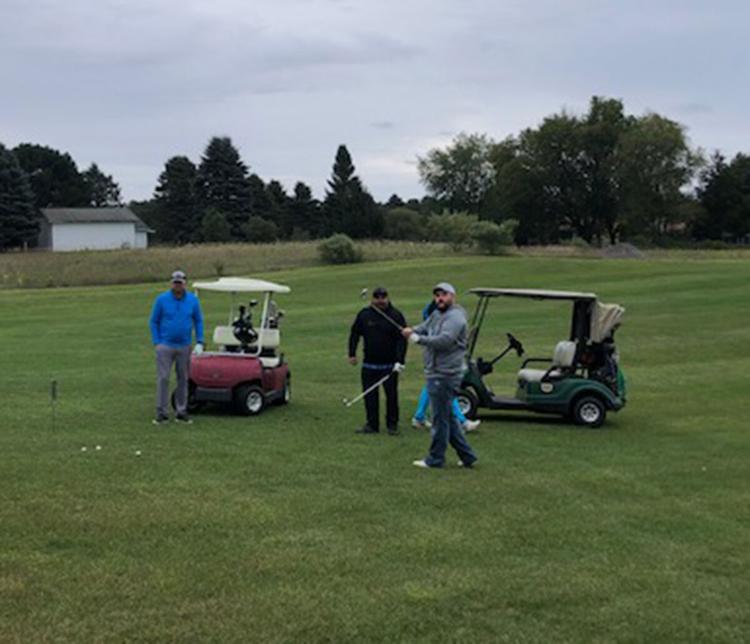 Along with the entrance fee each team paid, the chamber held raffle contests to raise some extra funds for the scholarships. This year's goal is $3,000, which would cover up to four scholarships. 
The chamber takes applications for the scholarships around November, and a committee will choose the students who excel academically and civically. The winners are announced at the annual chamber meeting usually held in January. 
Last year's meeting was canceled due to the pandemic, so Wygant is hoping the community will rally even harder to make it happen this year. 
"It has been tragic and sad to not have our community events this year, not only for those businesses who sponsor them but for the people who come out to those events," Wygant said. "It's just been a hard summer and a hard spring, so nothing pleases me more than to give people an opportunity to get out and do it in a safe way."