TAWAS CITY – With another year in the books, the staff at the Iosco County News-Herald and Oscoda Press have decided to take a look at the stories that have made an impact on the community over the last 12 months.
This listing, although not comprehensive of every event that took place, instead highlights events and happenings that have changed the community. The events may have improved the area or have increased challenges for residents over the year of 2020.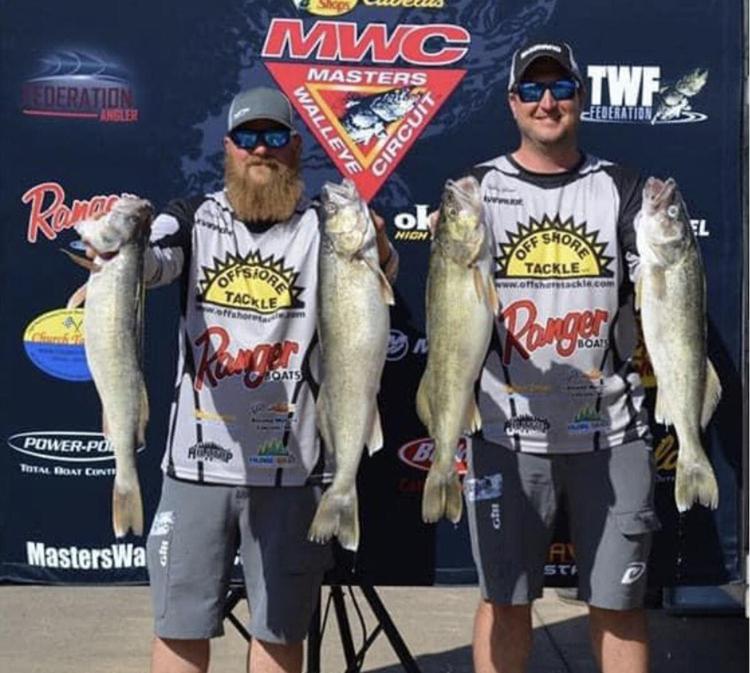 Oscoda reps to take part in MAMA delegation
OSCODA – Former Oscoda Township Superintendent Dave Schaeffer, along with Economic Improvement Director Todd Dickerson, participated in a spaceport facilities site visit through the Michigan Aerospace Manufacturers Association (MAMA).
The event took place at locations in and around Cape Canaveral, Fla., in Feb. Eventually Oscoda was selected as a launch site for MAMA in the ongoing project.
Thorson reaches 1,000 point milestone
WHITTEMORE – There was no shortage of points in a January North Star League Big Dipper game between Mio and host Whittemore-Prescott in January. The Thunderbolts kept their feet on the gas pedals a bit longer, however, as they were able to hand the Cardinals a high-scoring 95-51 setback.
The night was highlighted by W-P senior Dana Thorson reaching the 1,000-point mark, thanks to continued hot-shooting. He needed 28 points to reach the mark and did so on a lay-up late in the first half. Thorson finished with 35 points on the night, 29 of which came in the first half when he single-handedly kept the Cards in the game with seven three pointers, several of which came from well-behind the arc.
"That was his goal at the beginning of the season, to get to 1,000 points," Mervyn said. "He has only had one game this year where he has scored under 30 points. It was a good night for Dana. That has been in the back of his head and hopefully now that relieves some of the pressure."
Knotty Disciples specialize in handmade creations for charity
TAWAS CITY – In just two short years since their inception, the First Baptist Church Knotty Disciples Yarning Ministry made an impact on those from all walks of life.
Whether working on projects to raise the spirits of children in foster care, assisting the homeless during the cold months or bringing a smile to military Veterans, the group has produced numerous handmade items that are both heartwarming and practical.
And, despite their busy schedules, they sought suggestions on additional entities which could benefit from their creations.
"And we're hoping to open it up to more," said Julie Everham, a Knotty Disciples member and secretary at First Baptist Church of Tawas City. "So we're not exclusive to this church. Anyone and everyone is welcome to join us, who has a heart for it."
Along with Everham, the ministry is currently comprised of Laura Poland, Sally Weaver, Mary Compeau and Debbie Holland.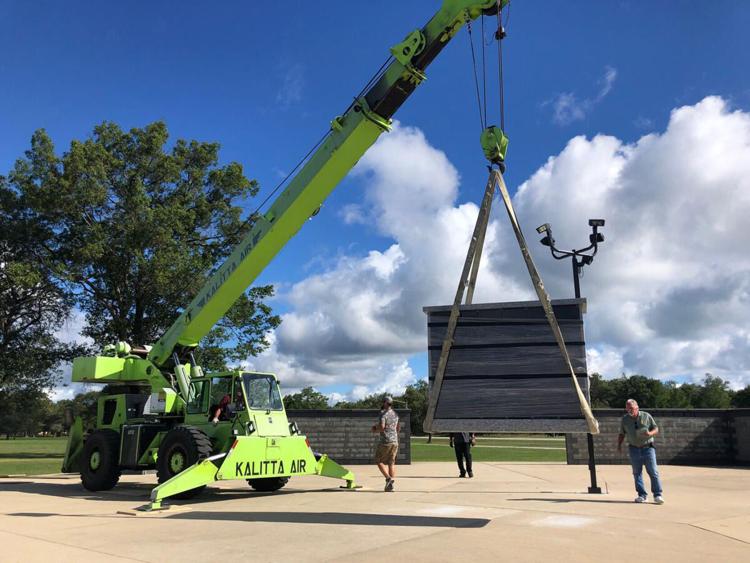 Multiple governing bodies in Oscoda await MLI 
OSCODA – "It is only speculation at this point, but a number of Oscoda Township representatives say they believe the community has a good shot at getting a slice of the spaceport action," read a story concerning the Oscoda spaceport project. Little did they now in early February that Oscoda would be selected for the site.
A formal announcement date was rescheduled on three occasions, but the Michigan Aerospace Manufacturers Association (MAMA) held a press conference to share the results of the Michigan Launch Initiative's (MLI) horizontal launch site feasibility study. The results would end up being announced on Feb. 18 at that event.
Oscoda resident is the only Michigander to travel to Australia to tame wildfires
OSCODA – Oscoda resident Brian Stearns, fire engineering equipment operator for the Huron Manistee National Forest, traveled to Australia as the only Michigan firefighter to assist with the thousands of wildfires spreading across the continent earlier this year
According to Stearns, he's been fighting wildland fires since 1997.  Around that time he was taking classes at Lake Superior State University (LSSU) and fighting wildland fires in Mio during the summer. In 2000 he graduated from LSSU with a degree in parks and recreation management. In 2001, he was offered a job in Oscoda and has been working there ever since.
For many who look back on their careers today, like Stearns, he didn't know he always wanted to fight wildland fires. Actually, he said, he had plans of going into chemical engineering and later realized that he didn't want to be inside all the time.
Kalitta Air plane used in Coronavirus evacuations
YPSILANTI – A Boeing 747 owned by Kalitta Air was used in the evacuation effort of U.S. Citizens and others from China February, as the deadly Novel Coronavirus spread through that country, according to officials from the U.S. Department of State and as it began to spread throughout the world, leading to the current pandemic.
According to various news reports, the cargo aircraft, which has been used by the U.S. Government for various cargo transport operations, was retrofitted with passenger seats and other accommodations for the three flights from China.
A Department of State official said in an email to the Oscoda Press that on Feb. 4, two additional evacuation flights departed Wuhan, China (the epicenter of the coronavirus outbreak) en route to the United States, following an initial evacuation flight on Jan. 29. Together, these three flights accommodated over 500 passengers.
Iosco joins growing list of 'Second Amendment Sanctuary' counties
TAWAS CITY –  In February Iosco County joined a growing list of so-called "Second Amendment Sanctuary Counties" in Michigan, counties that have passed resolutions promising to uphold the second amendment and to not enforce perceived laws that are unconstitutional.
The Iosco County Board of Commissioners voted unanimously to approve a resolution stating that the county is a sanctuary county during its Feb. 5 meeting. The resolution was originally given to the county for approval by members of a group, which is working to get the resolution passed in every one of Michigan's 83 counties.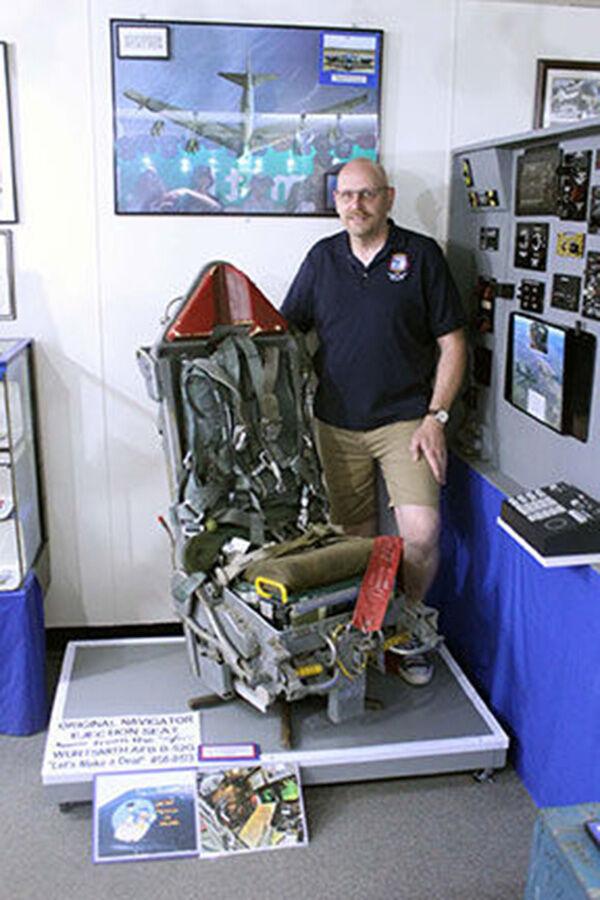 Coronavirus prompts closure of township, city and county facilities
OSCODA – Deliberating for two hours on March 17, the Oscoda Township Board of Trustees gathered for a special meeting in response to the Coronavirus disease (COVID-19) pandemic. The upshot is the township decided to close the township hall and public library for a time.
Other area government agencies followed suit and closed down their facilities as the pandemic continued to spread throughout the community. Still some government offices are closed to the public currently undergoing the pandemic.
Iosco County schools respond to Covid-19
TAWAS CITY – Even before Michigan Governor Gretchen Whitmer issued an executive order which shut down all schools in the state from March 13 to April 5 in order to slow the spread of the Coronavirus Disease 2019 (COVID-19), school districts in Iosco County were proactively addressing issues related to the outbreak. 
All districts in the county were issuing letters to parents educating the public about the important of hand washing, personal protection equipment and using safe hygiene practices to curb the spread of the coronavirus.
During the closure, focus shifted immediately from classroom and facility issues to food distribution, since so many students rely upon breakfasts and lunches provided by the schools. After informing staff, students, parents, and the general public about the governor's executive order, each district in the county published their plans to help feed their students.
Iosco has first confirmed COVID-19 case
TAWAS CITY – Testing through the Michigan Department of Health and Human Services (MDHHS) identified District Health Department No 2's (DHD2) first presumptive positive case for coronavirus disease 2019 (COVID-19), according to a news release issued Wednesday morning, March 25. 
However, the state, through its coronavirus website, called the case in Iosco County confirmed for COVID-19, by 2 p.m. Wednesday. Earlier in the day, the DHD2 said the specimen was sent to the Centers for Disease Control and Prevention (CDC) for confirmatory testing.
The presumptive positive individual is a female from Iosco County
Scholten charged with 73 felonies for mass child porn collection
AuSABLE Twp. – Zachary Bert Scholten, 30, Oscoda, was arrested and charged with 72 felony counts of aggravated possession of child sexually abusive material (CSAM/child pornography). If convicted as charged, he could face up to 10 years in prison and/or fines of $50,000. He is due to be sentenced this month on the charges.
Scholten briefly worked as executive director of the Oscoda-AuSable Chamber of Commerce (OACC).
Timothy Haskin named Iosco County Philanthropist of the Year
TAWAS CITY – Iosco County Community Foundation (ICCF) was named Timothy Haskin of Tawas City as its 2020 Philanthropist of the Year.
"We are so honored to be able to recognize Mr. Haskin for all he has done for so many local organizations, and for his work that goes above and beyond for our local youth and for our community," said ICCF Board Member Cliff Miller. "His dedication to many causes, and his love of Iosco County is what really makes him stand out."
Haskin taught at Tawas Area High School for 35 years. According to Lynn Kubisiak and Stacey Mochty, who nominated Haskin, his teaching experience allowed him to create connections with students, parents, colleagues and the community through many leadership roles. Among those roles were, and still are, involvement in Tawas Bay Players, as a National Honor Society advisor, the Tawas sports programs, Perchville and many more.
Lopez surpasses 300 wins as Owl's wrestling coach
OSCODA – Oscoda High School wrestling coach Tony Lopez was honored for 300 dual wins as head coach of the program this season.
There is a saying plastered on the wall in the Oscoda wrestling room that the program's longtime head coach Tony Lopez lives by. 'I am not telling you it's going to be easy, I am telling you it's going to be worth it.' The veteran coach has certainly put up the results to match this mantra, as he surpassed 300 career dual wins as head coach this season. 
"I don't remember where we got it from, but it fits," Lopez said. "Wrestling is not easy, the training you go through is not easy, not everyone can do it. It is physically draining, mentally draining but it is worth it in the end. There is satisfaction that win-lose-or-draw that you go through the match by yourself. It translates to life, you are not always going to have someone pick you up and encourage you; sometimes you have to do it on your own."
Churches turn to social media, other means, to reach out to community
EAST TAWAS – Due to the COVID-19 pandemic, churches in Iosco County were forced to reconsider the manner in which they engage in fellowship with their congregations. Social distancing is considered essential to the success of the campaign to halt the spread of the disease. And with state government mandates, churches had to think outside the box to reach their congregations.
This included everything from Sunday service over the internet, to preaching to their flocks via radio broadcast to cars parking in lots.
Peters calls on Air Force to prioritize PFAS cleanup in Oscoda
WASHINGTON, D.C. – U.S. Senator Gary Peters (MI) – member of the Senate Armed Services Committee and Ranking Member of the Senate Homeland Security and Governmental Affairs Committee – called on the Air Force to expedite per- and polyfluoroalkyl substances (PFAS) cleanup efforts at the former Wurtsmith Air Force Base (WAFB) in Oscoda.
In a letter to Assistant Secretary of the Air Force for Installations, Environment and Energy, John Henderson, Peters expressed his concern that the Air Force does not yet intend to spend the $13.5 million in funding he helped secure on additional tangible cleanup projects.
AuSable River Canoe Marathon, related activities, canceled for 2020
OSCODA – The 73rd annual Consumers Energy AuSable River Canoe Marathon is the latest casualty concerning canceled events in the area due to the ongoing COVID-19 Pandemic.
Event organizers announced in a joint press release issued May 7 that the race, and related events, would be cancel for this year. According to race historian Ryan Matthews of Oscoda, this is only the second time in the race's long history that it has been canceled. He said the first cancellation occurred in 1969.
"Community and individual leadership faltered in 1969," Matthews said. "As I understand it, there was a lack of funding, and a disagreement between the Grayling, Mio, and Oscoda communities over the format of the race, about whether it should have been ran as a two-day race with an overnight stop in Mio (which was a common race format in the 1960s) or a one-day, non-stop race (similar to the race format of present day)."
Lucy Fazely, Mary Mertz craft masks to keep people safe, working
OSCODA – As the threat of COVID-19 mounted the need for masks in the community, local residents made that a top priority. With this in mind, Oscoda resident Lucy Fazely decided to start crafting fabric masks at no charge on Saturday, March 21. 
The journey started with a post to Facebook where Fazely asked friends to reach out if they were in need of a fabric mask.
"I've been Susie homemaker since I was in middle school. I took some tailoring classes in college, made my own clothes, all that stuff and about 35 years ago I started as a quilt designer, so I've been doing that for decades, quilt designs, fabric designs, pattern writing, technical editing," said Fazely. 
Along with all the requests that came in, one comment was a helping hand explaining she'd be happy to create masks alongside Fazely (in their respective homes).
The mystery commenter was Mary Mertz, who learned how to sew in eighth grade and has been sewing for the last 50 years.
OTFD Dive Team rescues floaters
OSCODA – The Oscoda Township Fire Department (OTFD) Dive Rescue team rescued multiple people who were on a large floating raft on Wednesday, June 24 at the Oscoda Beach Park.
At 2:14 p.m., the OTFD Dive Rescue team was dispatched for a surf rescue, adjacent to 5240 Washington in Lake Huron. The Dive Rescue team served as a mutual aid to the United States Coast Guard as they were traveling from Tawas when the incident occurred. 
The Dive Rescue team rescued a large tube with occupants and then investigated another floating tube that ended up being empty, according to OTFD Chief Allan MacGregor. 
All floats and persons were accounted for and collected and then returned to shore in good condition, as stated in the report. Emergency personnel including The Iosco County EMS  and the Oscoda Township Police Department assisted on scene. 
Local pair take first place in walleye tournament
LORAIN, Ohio — Oscoda resident Adam Hume and Greenbush resident Mike Karner took first prize during the 2020 Bass Pro Shops and Cabela's Masters Walleye Circuit, held June 5-6 in Lorain, Ohio.
Participants from 12 states converged on the shoreline of Lake Erie to battle for the top spot and the $12,000 first-place cash prize. Hume and Karner fought through adversity to claim the weekend's title of champion.
Most county paper records will be saved after water damage to basement
TAWAS CITY – Most of the records and documents that were water damaged when the basement storage area of the Iosco County Building flooded on May 18 will likely be able to be saved.
Iosco County Clerk/Co-Administrator Nancy Huebel said a document restoration company hired by the county's insurance carrier said they should be able to most of the documents, which were waterlogged in the flooding, which devastated parts of Iosco County.
Huebel told commissioners during a June 3 Iosco County Board of Commissioners meeting that there was about a foot of water in the basement of the county building, before waters receded and they were able to keep water pumped out of the building.
"It was where all of our old records were stored," she said, adding that many of the county's oldest records were not in the basement, but had been picked up and taken to the state's archives for storage. She said the state has records from the beginning of the county's history to around 1941.
Heavy 150-year rainfall hits hard over two days in Iosco County
TAWAS CITY – Meteorologist Patrick Bak, of the National Weather Service (NWS) in Gaylord, says that East Tawas received 7.97 inches of rain over a two-day period, while National City was met with 5.76 inches in 48 hours. He added that Sterling, located in neighboring Arenac County, received 7.2 inches of rain, with the Rifle River having a record-high crest.
As for Iosco County, Bak says the numbers in East Tawas and National City represent a 150-year recurrence interval. In other words – and based on historical comparisons – the likelihood of rainfall reaching these levels is once in 150 years.
Anglers take on Lake Huron for annual circuit
AUSABLE TWP. – Angler's from across the nation made their way to the AuSable Harbor of Refuge in July for the annual Master's Walleye Circuit. 
The circuit which typically takes place on the Detroit River in April was canceled due to the threat of the Coronavirus. With that in mind, anglers' were looking for a new location and they came up with Lake Huron as a suggestion. 
The two day tournament kicked off at 7 a.m. with daily weigh-ins beginning at 3 p.m. The winners hailing from Fayetteville, Ohio and Milford, Ohio were Dan Johnson and Larry Rhoads in boat 29. The pair caught a total of 10 fish over the weekend weighing in at 35.11 pounds and receiving 150 points.
Wurtsmith Air Museum receives original navigator seat donation
OSCODA – Wurtsmith Air Force Base (WAFB) Veteran and Wurtsmith Air Museum (WAM)Board Member Rick Hawn of Alexandria, Va., donated a original navigator ejection seat to the museum to be displayed. 
 "This is quite an addition for what we have. Everybody wonders why we didn't get a B-52, but we couldn't maintain it anyway," said WAM Curator/Director Chuck Shuler. 
The journey to locate an artifact to be added to the museum started in August 2019, but in September Hawn traveled to the Aerospace Maintenance and Regeneration Center, better known as The Boneyard in Tucson, Ariz. Originally Hawn was hoping to locate a Wurtsmith aircraft to be donated to the museum, but after touring the center Hawn was able to locate parts of 13 Wurtsmith B-52s.
Veterans' ashes to be interred at Oscoda Veterans Memorial Park
OSCODA – The Oscoda Veterans Memorial Park continued expanding and it was announced that the park will now house the cremated remains of veterans and their family members, following the addition of a 48-niche columbarium to the park.
Installing the structure was a massive undertaking, according to Joe Brinn, who sits on the board responsible for the Veterans Park. Brinn said they were surprised to learn they did not need township approval to place cremated remains above ground.
They borrowed a crane and operator from Kalitta Air to lift the monument, which is estimated to weigh nearly five tons. Workers from Sunburst Memorials, who created the columbarium, also helped install it inside the park's Pentagon Service Monument. Butterson Construction poured concrete to create additional support.
Schwan's to close Tawas depot
TAWAS CITY - Iosco County customers accustomed to regularly scheduled home delivery of frozen foods were informed in August that they wouldn't see their "Schwan's Man" anymore. The company's patrons were surprised to learn that the signature yellow trucks will no longer be stopping by every few weeks, as Schwan's has decided to close its doors in Tawas and Alpena. 
People were told that they will still be able to order ice cream and other frozen products from Schwan's online or by telephone, but that deliveries would be handled by United Parcel Service (UPS). Customers affected by the closings will no longer have the option to purchase products directly from the truck. A brochure explaining that Schwan's Home Delivery will switch to Schwan's Direct Shipping was handed to customers on their most recent service day.
Voters approve three county millages, but shoot down operating increase
TAWAS CITY – Iosco County voters approved three county-wide millage funding questions, but opted to not approve a millage that would have been a general fund operating millage increase for the county. The very same millage was put on the Nov. 4 general election ballot, and failed for a second consecutive time.
The millages were posed to voters during the Aug. 4 election and although there were a multitude of millage questions in the county's individual townships, there were only four that were county-wide.
The millages that were approved included an increase for Iosco County Emergency Medical Services, an operating millage for the Iosco County Michigan State University Extension office and an operating millage for Iosco County Transit.
The failed millage, a proposal for an increase to the county's operating tax levy, lost with 3,816 "no" votes, or 52.43 percent of the vote, against 3,462 "yes" votes, or  a difference of 354 votes, or 47.57 percent of the vote.
The failed millage is what many in Iosco County's government have blamed mass layoffs and budget cuts at the county level.
Oscoda Veterans Park honors 9/11 victims at annual ceremony
OSCODA – The Oscoda Veterans Memorial Park honored the lives lost on Sept. 11, 2001 with its second annual remembrance ceremony. 
Volunteers spent Thursday evening placing 2,997 American flags in the circle of flags at the park, one for each victim of the attacks. 
More than a hundred attendees came to show their respects to those individuals, including local veterans, township officials and first responders. Dan and Danny Althouse, musicians with the Victory Four, performed the national anthem and retired Markey Township firefighter and Oscoda resident Rev. James Kent gave the invocation, followed by a moment of silence. 
Sports to continue in Tawas after AD mulled season cancellation
TAWAS CITY – When the MHSAA announced in September that fall sports' competition could resume, it was mostly good news for those involved with high school athletics. 
Tawas Area athletic director Matt Unke felt the announcement left much to be desired, however, so much so in fact that he has stated he plans to propose to the school board that fall sports at the district, excluding cross country, be canceled. 
"I met with Superintendent John Klinger (Friday) and we discussed the future of fall sports after Thursday's executive order," Unke, who added the board meeting could either be Wednesday Sept. 9 or Monday Sept. 14 said. "At the meeting John and I had, we feel we have to follow the guidance of the Michigan Health and Human Services to not play contact sports." 
However, Klinger, in a telephone call said fall sports at Tawas was a go and that a special meeting by the school board would not be needed.
Businessman's Enviro Lab to offer local PFAS contamination testing
OSCODA – Iosco County residents will now be able to get their water tested for PFAS contamination locally by Enviro Lab, a new company owned and operated by Dean Wiltse of Oscoda.
Wiltse is owner and operate of several Oscoda businesses, including Wiltse's Brew Pub.
Enviro Lab is an offshoot of Wiltse's Enviro-BRITE Solutions cleaning supply company, operated out of the same location on the former Wurtsmith Air Force Base.
The restaurant owner and brewer, along with his partner Thomas York, decided to branch into a chemical company after noticing a lack of environmentally-friendly supplies for brewers and other industries to use. 
AEA opens school year at new Tawas home
TAWAS CITY – The Alternative Educational Academy of Iosco County opened the 2020-21 school year – its ninth year – at a new Tawas City home.
AEA purchased and renovated the former Tawas Masonic Lodge, located at 40 W. M-55. The Academy had been renting classroom space in Michigan Works! in East Tawas since 2012. 
 "The move to our new location couldn't have come at a better time," said Tina Williams, AEA director. "We were in much need of additional space as more and more students began using our learning lab. 
"The AEA is now able to offer our students additional supports and opportunities that come with a larger facility."
The Alternative Educational Academy is a publicly chartered high school offering students online courses with access to certified teachers and support staff in its learning labs.
BoC recommends that Whitmer be impeached for COVID-19 orders
TAWAS CITY – In a 4-1 vote the Iosco County Board of Commissioners approved a resolution recommending that the Michigan House of Representatives move forward with impeachment proceedings against Gov. Gretchen Whitmer.
The action took place at the board's Oct. 21 meeting, held at the Iosco County Courthouse Building and also broadcast via the video conferencing application Zoom.
Casting the motion to accept the resolution, which was supplied to the county by David Chandler, who is the chair of the Iosco County Republican Party, was Iosco County Board of Commissioners Chairman Robert Huebel. Huebel's motion was seconded by Commissioner Terry Dutcher. Commissioner John Moehring cast the lone dissenting vote against the resolution. All five commissioners are registered Republicans. 
Recently the Michigan Supreme Court declared that the governor's emergency executive orders concerning COVID-19 were unconstitutional, including her orders that were conducted citing the Emergency Powers of the Governor Act of 1945.
Owls survive late Evart rally, win 38-35 to claim district title
OSCODA – A late rally by Evart made the final score a bit closer than Oscoda would have liked. In the end, it was an Owl victory however, as they were able to fend off the Wildcats and pick up an exciting 38-35 victory in its division seven district championship game. This gives Oscoda's its first district title in program history. 
"For sure it feels great; unbelievable," head coach Mark Whitley said. "To have a team play like they did and have this type of gutsy performance; it was unbelievable. The first district ever for the football team and the kids were just elated." 
A four-yard touchdown run by Owen Franklin gave Oscoda a 38-15 lead early in the fourth quarter, but the Wildcats didn't go down without a fight. 
Big Buck Bonanza has new 2020 leader
EAST TAWAS – A new Big Buck Bonanza leader emerged last week who is even younger than the previous leader.
Emmeline Olar, 11, of National City shot a 13-point buck Nov. 16 while hunting in Burleigh Township. The buck has a field dress weight of 163 pounds and the antlers have a 17 1/2-inch outside spread. That's good for 245.5 contest points. She would eventually go on to win the 2020 big buck contest.
She also won the largest entered in the contest for youths and for the most antler points
Retired Tawas City teacher makes wooden toys for children
TAWAS CITY – Walls lined with supplies such as screws, pieces of wood and glue fill the garage of Tawas City resident Jerry Motz – which he uses as his toy shop – where he makes hand-made wooden toys for local girls and boys in Iosco and Arenac counties.
Having recently moved back to northern Michigan almost two years ago, Motz decided that he wanted to give back to local children like he has been on and off for the last three decades. The journey to making wooden toys, however, began 27 years ago when Motz retired. He worked in East Detroit Public Schools at Kelly Middle School and East Detroit Middle School, now known as Eastpointe Middle School teaching mathematics and computers.
Shortly after he retired, he  took up the hobby of making wooden toys, a craft he learned from his father, who was a shop teacher. Early on he would make toys for his grandchildren who were quite young at the time. He said he would make them all kinds of different things from trucks to trains. 
Oscoda couple with endearing backstory survive COVID together
A photo of Jim and Sharon Doyle, Oscoda, was taken during the holidays a few years ago. This season, however, is much different for the couple, who were recently discharged from Ascension St. Joseph Hospital after beating COVID-19 together. Jim was released a week before his wife and, although he couldn't visit her right in her room, he still found a way to be there for her. Twice a day, Jim would drive to the hospital and walk up to the window of Sharon's room, so the two could at least see each other as they talked on the phone.
As for their recent ordeal, Jim visited Sharon at Ascension St. Joseph Hospital in Tawas City for a week straight. Twice a day, Jim drove from Oscoda to Tawas to show his support for his wife as she battled COVID-19 – all while he was still reeling, as well, from the lingering effects of the virus.
Jim, 76, was admitted to the hospital on Nov. 14. Sharon, 71, followed shortly thereafter and was admitted on Nov. 19.
"And they ended up putting us in the same room," Jim shared. "I was in there nine days and she was in there 11."
New multi-million dollar hangar construction plans begin at OWA
OSCODA – The Oscoda-Wurtsmith Airport could soon see the construction of another multi-million dollar aircraft hanger project.
Plans for the new facility, which will be named "Hangar 10" are in the works, according to  Don Nolan, Kalitta Air's director of 145 heavy maintenance, who notified staff and others last week that steel has been ordered for the hangar project. 
Hangar 10, according to Nolan, is supposed to be the largest one yet, coming in at 92,000 square feet of hangar space. The structure will be 115 feet tall with an estimated cost of $12 to $14 million. 
"It will be able to house any commercial or military aircraft currently in production or in service except the Airbus A-380 or the Antinov 225," said Nolan. 
Currently the sole cost of construction will be provided by Kalitta according to Nolan; however, the Oscoda Wurtsmith Airport Authority (OWAA) have created a land lease agreement, as mentioned briefly during the OWAA's November meeting