OSCODA – In Oscoda Township incumbent Supervisor Aaron Weed will not appear in the race, instead Democrat Robert Taisor appears. 
Weed is instead running on the ballot for the township treasurer position against incumbent Treasurer Jaimie McGuire.
Both candidates submitted answers to questionnaires supplied ahead of the Aug. 4 primary to better educate voters on issues, opinions and candidate qualification.
Jaimie McGuire, 56, Oscoda Township Treasurer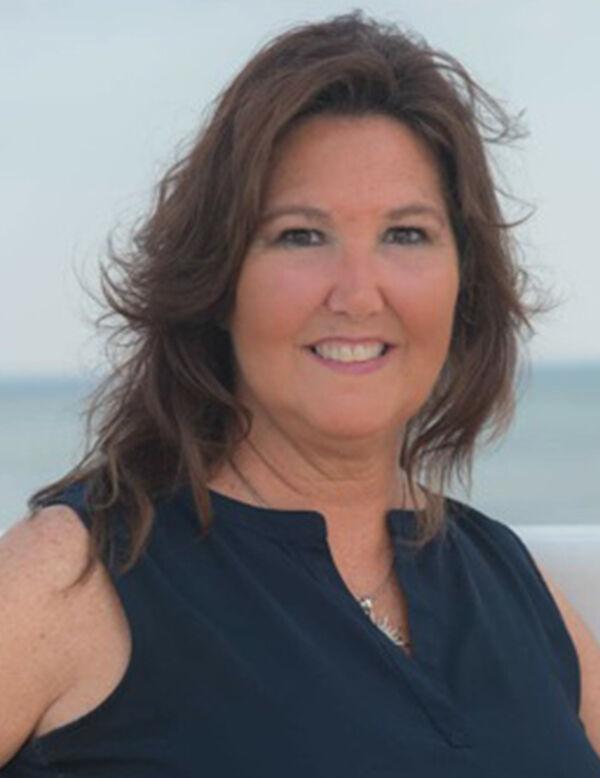 Jaimie McGuire, 56, Oscoda is the current Oscoda Township treasurer and has lived in the community for 31 continuous years. She has two children, three grandchildren and has held her office for 18 years, first elected in 2002.
She worked for two years as the township's deputy clerk, and three years part-time in the treasurer's office. Additionally, she is a graduate of the Oscoda High School Class of 1982, and as the deputy clerk for Oscoda Township for two years. She is a MiCPT Michigan Certified Public Treasurer and CPFA Certified Public Finance Administrator
McGuire is also a 2005 Graduate of a three-year program at Central Michigan University through the Michigan Municipal Treasurers Institute. She is also the fundraising chair and board liaison for the Oscoda Skate Park, was treasurer and member Oscoda Yacht Club Ladies auxiliary and coached a minor league girls softball team.
She has also volunteered time at the Oscoda Community Center as chaperone, and for Old Orchard Park hay ride for many years. She is the liaison for the Republican Women's group to provide books to local and school libraries through fundraisers and has worked with the backpack program through Oscoda schools providing food for elementary students and their families, worked the admission booth for many school events and participated on committees for Oscoda Area Schools financial forecasting crucial structure improvements generated by sinking fund/pool/track millages.
McGuire also helped organize and execute the "Save the Pool" effort. Focusing on educating the public on infrastructure needs and emphasizing the importance of water safety. Over the years she's volunteered at Paul Bunyan festivals in many capacities, worked as a Cedar Lake Improvement board alternative. She is also the Chairman of the LDFA, financially supporting infrastructure needs for Oscoda Wurtsmith Airport, is on the Oscoda Township Policy committee and a STING board member.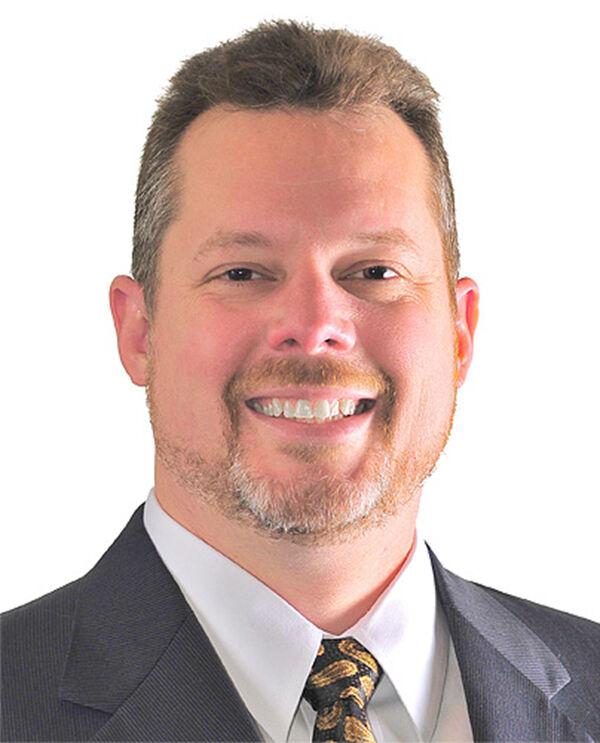 Aaron Weed, 50, Oscoda is the current Oscoda Township supervisor and has been a township resident for a decade.
He is married to Tessa Weed and has four children and four grandchildren. He is a graduate of Auburn High School, Rockford, Ill. and holds an Associates degree in Education and Training Management and an Associates degree in Aircraft Maintenance Technology from the Community College of the Air Force.
He spent 22 years in the Air Force and served as Oscoda Township trustee from 2012-2016; Oscoda Township supervisor 2016-2020; Iosco Exploration Trial committee member 2014-2020; Oscoda Wurtsmith Airport Authority board member 2016-2020; OWAA Spaceport representative, 2020; Restoration Advisory board alternate 2018-2020; Michigan PFAS Response Team Community Advisory Group 2019-2020; Downtown Development Authority board member 2016-2019; Huron Shores Regional Utility Authority board member 2016-2020.
He was also Iosco Exploration Trail secretary from 2014-2016; Election Inspector 2011-2016; Coast Guard Auxiliary 2012-2020 and has not endorsed by a political action committee.
What prompted you to seek election at this time?
 McGuire: "To continue to serve the people of Oscoda Township as their trusted Treasurer for the sixth term."
Weed: "To make significant improvements to the township's financial system and ensure the integrity of township finances. To create a data system that will help Board members make good financial decisions for the township based on accurate and continuous updates. I also want to work towards a balanced budget."
What do you hope to accomplish if elected?
McGuire: "Although we have made tremendous strides including paying off a 1973 sewer bond debt, ultimately lowering tax bills, securing grant money to tear down the 8000 area housing, creating a park now owned by the Villages of Oscoda. We have utilized Community block grants to bring many private business owners to the former base where they have planted roots in our community and continue to flourish. Our latest efforts in job creation to benefit our schools, businesses and community over all lie with the spaceport initiative and I am excited to be a part of it. We as a board need to create a welcoming atmosphere within all aspects of township government by being responsive and supportive in order to attract or retain businesses."
Weed: If elected I will make numerous changes including major improvements to customer service, considerable reduction of financial errors which currently total $11 million in errors for 2019 ($22 million for the last three years), and a significant reduction of audit adjustments. I will ensure township finances are properly managed and implement process efficiencies.
What is your top priority, if elected?
McGuire: McGuire mentions her priority within the Treasurers office to be maximizing personal customer service along with technology based opportunities to better serve Oscoda Township now and in the future.
Weed: "The top priority is to streamline financial processes that work seamlessly with all departments. This is to reduce the burden currently placed on the departments and constant corrections that have to be made with the current inefficiencies that have not been addressed ever; and to coordinate effectively with the operations side of the township on expenditures that will reduce the amount of audit errors. Put simply: I will implement a holistic financial process rather than the 'willy-nilly' system that is place now."
Would you support increased taxation and mandatory fees? If so, under what circumstances?
McGuire: Strongly notes, she would not support any tax increases unless they are voted on by the people.
Weed: "Asking for a millage will depend on what the community is asking for. If there is a strong community demand, then yes, I will propose a millage. But if there is very little demand, then no, I will not propose a millage. It's really the people who decide if a millage is implemented and the choice should be theirs."
If elected, would you face conflicts of interest which might preclude you from participating in all functions of the elected office due to personal relationships, contracts, employment, et cetera? If so, please describe the conflict and how you would address it.
McGuire: Listed no conflicts of interest.
Weed: "I have no conflicts of interest with being an elected official."
What would you do to make your township a better place for its residents?
McGuire: "With all the  natural resources we have in community I would like to see us go back to the plans we started to enhance our parks and green spaces including Furtaw Field. I recognize the spatial needs of the fire/police department and can say I would support some consolidation. However, I will never vote for it to be on Furtaw Field. Our residents have clearly voiced their concerns over this location. Housing and clean water have been on going goals of this board of trustees. I feel this board and future boards need to collectively support any person, business or groups in any lawful way possible to reach these goals. It could be as simple as a resolution of support for a business applying for grant money."
Weed: "Many people have expressed to me that they want the community to grow and prosper. I will continue to work with economic development programs to encourage a greater local economy. One of those initiatives is working to help in the process of bringing a spaceport to our area which I have already been a part of for the last year. I will also continue to work with State and Federal officials to clean up Air Force contamination."
How would you address the perception by many residents that their voices are not being heard by county,  state and federal officials?
Weed: When I first ran for office, I heard from many residents that they wanted change and progress for Oscoda. In my time on the Board, I have corrected issues that were presented to me by the public such as: 
- Identified and corrected improper employee policies
- Saved township funds by implementing a fire millage thereby eliminating the need to pay interest on loans. This also allowed the fire department to replace outdated equipment that should have been replaced long ago.
- Eliminated the DDA, which only served a small portion of our area, and replaced it with an Economic Improvement Committee to serve the entire township. This also reduced costs of downtown property owners.
- Stopped our public safety departments from responding to downed powerlines. This was due to personnel having to sit on locations for up to 18 hours which prevented them from responding to other emergencies. This action caused statewide changes with Consumers Energy including prompting them return their service center to Iosco County.
- Spearheaded a new comprehensive credit card policy increasing oversite and efficiency in the departments. The previous policy had not been updated since 1996.
- Instrumental in the creation of a new water and sewer ordinance that had not been updated in over 20 years.
- Wrote and awarded two grants in the amount of $55,000 for the bike path project.
- Instrumental in two water-main project grants totaling over $2 million in both State and Federal funds. This saved local residents from paying for the water main projects themselves.
- Resolved a long-term lawsuit through mediation thereby saving the Township over $75,000 in legal fees.
- Developed and implemented internal controls of the Township's financial system. This was in response to multi-year audit discrepancies which were never resolved by prior administrations.
- Quickly wrote several interim policies of Township operations through the COVID pandemic. These policies were benchmarked by two other municipalities.
- Added two police positions for a community service officer and detective through the implementation of a millage thereby increasing local safety improvements.
- Spearheaded the sewer infrastructure asset management plan. There wasn't a plan before and the system was largely neglected for decades. The new plan schedules critical improvements for the next 20 years.
- Changed the previous administration's bi-monthly executive staff meetings from a closed meeting to an open meeting that the public and Board Trustees can attend.
- Immediately stopped the previous administration's practice of allowing unauthorized personnel in closed session meetings.
- Assessed our fire department's surfactant foam and could not determine its PFAS content due to corporate obscurity. Therefore, successfully worked with the Fire Chief to source a certified PFAS-free firefighting foaming agent.
- Was one of very few government officials allowed to attend and speak at a PFAS contamination conference in Boston. Made numerous connections with nationwide community activists and scientists.
- Attend monthly meetings with EGLE (DEQ), MDHHS, DHD2, MDNR, and the Air Force to discuss remediation issues and concerns of the residents.
- In continuous contact with State and Federal officials of contamination issues."
What do you see as the most pressing issue facing your township?
Weed: I" find that economic development and additional housing to be the most pressing. Filling storefronts; having enough, quality housing for workers; and enabling growth of existing businesses are critical to keep Oscoda thriving."
What would you do, if elected, to help attract and retain business and industry?
McGuire: Explained above.
Weed: The creation of the Economic Improvement Committee and hiring a qualified economic improvement director were the start of helping to attract and retain businesses. Continuing and growing that program along with working towards Redevelopment Ready Community certification will help significantly in this area. I will ensure this program grows and has the resources to accomplish its mission.
Is there additional information you wish to share with voters?
McGuire: Recent events over the past three years have prompted me to seek reelection. I will work diligently to restore professionalism to our public meetings and to the dealings we, elected officials, have with each other on a daily and routine basis. My hope is to have a return to mutual respect and trust among my colleagues.
Weed: I ran for Oscoda Township trustee eight years ago because I wanted to make a difference by creating change in our local government, ensuring the community is treated fairly, and that our government functions according to law. Throughout my terms, as both trustee and supervisor, I had identified several issues of how the local government conducted itself and set out to correct them by making improvements to processes. My focus has been on research and training; an educated board member is an effective board member. I have not only brought issues forward, but also implemented educated solutions as I believe all board members should be working board members who solve problems. I will also stay deeply involved with the contamination issue by pressing for further funding of water lines and comprehensive remediation of Air Force contamination."