Editor's Note: This corrected story includes the responses for Robert Tasior's last three answers which were inadvertently left out from his profile. We regret the error.
OSCODA – Current Oscoda Township Supervisor Aaron Weed will not be seeking reelection for his position, opening it up Democrat Robert Taisor and Ann Richards, running under no party affiliation, to vie for his seat in the Nov. 3 general election.
Each candidate submitted answers to a questionnaire provided by the Oscoda Press in order to help voters make an educated decision based on issues, opinions and qualifications.
Ann M. Richards, 52, Oscoda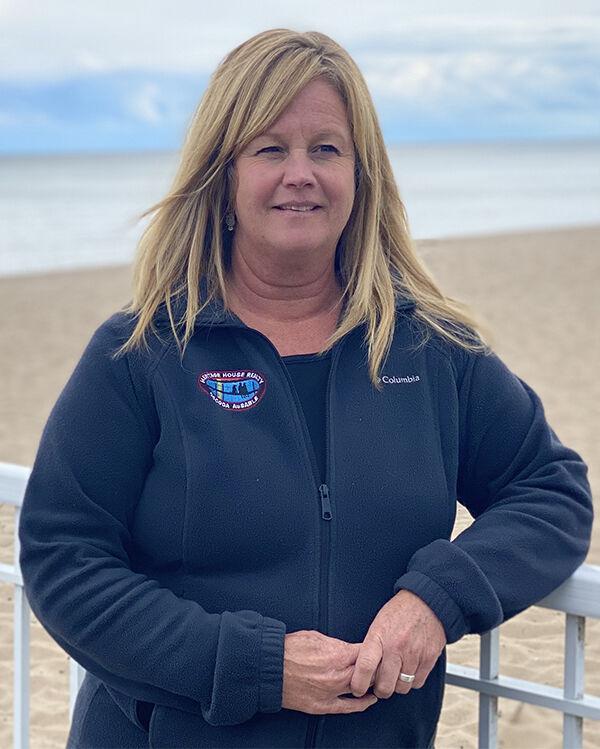 Ann Richards, 52, of Oscoda is competing to be the next township board supervisor, running under no party affiliation (NPA).  
Richards has been a life-long Michigander and a 22-year resident of Oscoda, where she graduated high school in 1986. She then graduated from Ferris State University with a bachelor's degree in 1992 and later moved back to Oscoda, where she's been living for the last 13 years.
Richards has one daughter, and while unmarried to her significant other, Matt Jack, she considers his three children her own as well. 
Richards has worked as a real estate agent with Heritage House Realty in Oscoda for the last two and half years, and previously worked for Oscoda Township for 10 years. Her community service involvement includes the Oscoda Sports Boosters for six years, three of which she was president, as well as five years as a coach for the Oscoda Otters Swim Club. 
Richards is also a member of the Oscoda/AuSable Visitors and Convention Bureau Board for one year, and is currently a board member with the Oscoda/AuSable Chamber of Commerce, where she was named Chamber of Commerce Citizen of the Year in 2009. She also received the Oscoda Area Schools Hand in Hand Award for involvement with the backpack program, and was the ABWA 2013/2014 Business Associate of the Year.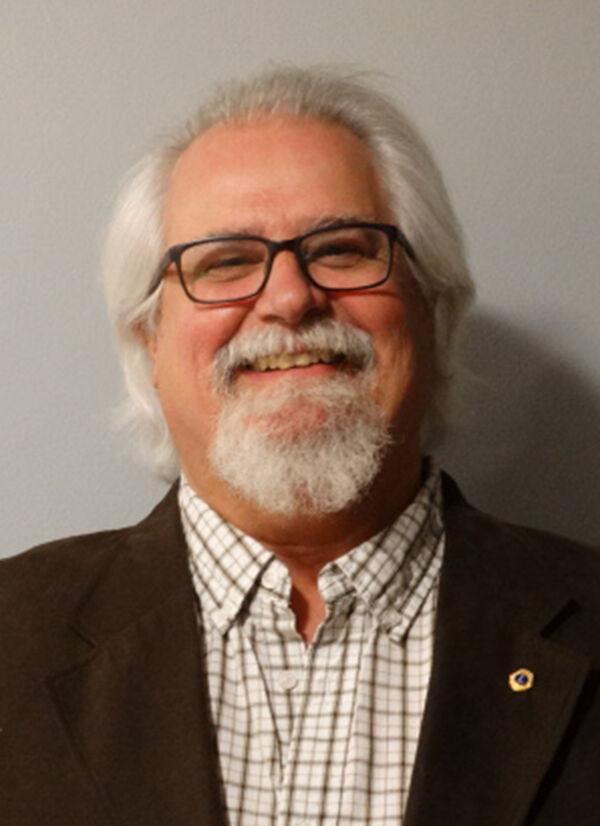 Robert A. Tasior, 66, of Oscoda is running as a Democrat for the Oscoda Township Board Supervisor.
Taisor has lived in Oscoda for the last seven years, where he lives with his spouse Devon. Taisor also has two sons and two granddaughters. Taisor graduated from Saginaw High School in 1972, and went on to work for General Motors and Delphi, from which he is now retired. 
Taisor has been a member of the Oscoda Township Planning Commission for five years and Vice Chairman of the Oscoda Township Planning Commission for four years. He served as Chairman of the Ordinance/zoning review sub-committee and is a Primary Member of the Restoration Advisory Board (RAB), an Iosco County Housing Commission member and is a Member of the Michigan Association of Planning.
He also served as a past President of the Oscoda Lions Club and is the current Global Membership Coordinator for the Lions District 11E2. Taisor was also Chairman and promoter of the Oscoda Rock Fest Committee for the Veterans Memorial Park Foundation and is involved in the NOW (Need Our Water) Community Action Group and the Van Etten Lake Association.
What prompts you to seek election at this time?
Richards: "I was employed by Oscoda Township for 10 years, it was truly an honor to work and learn from the leadership at that time. I am very proud of the projects and initiatives I was a part of and would like to continue that work; only this time from the decision making side of the board table. I believe that my previous employment with the Township brings a wealth of experience to my resume and I look forward to working side by side with the other 6 elected members. I truly love this community, always have, always will."
Tasior: "I believe the best days are ahead for Oscoda, we have great opportunities for job growth, development and fiscal security. I have seen the progress made internally to our processes and procedures through best practices. I am encouraged in the commitment to Redevelopment Ready Certification. I believe now is the time for me to help our community grow and become a resilient community for our future."
What do you hope to accomplish, if elected?
Richards: "To listen to the people of the community and be responsive and respectful. To be a part of a team, working together for the good of the people that elected us."
Tasior: "I hope to continue to get the contamination issues with the Air Force resolved. I hope to get clean water to our residents. I will focus on job growth, education, affordable housing and a viable walkable business district. I will continue to press for Redevelopment Ready Certification (RRC) and Best Practices through the action strategies that are part of that program. I will work with our Treasurer, Clerk and Superintendent to bring solutions that are needed to improve our Annual Audit."
What is your top priority, if elected?
Richards: "Management of the Township's infrastructure and Services (Police, Fire Department and Department of Public Works) by way of maintenance of the existing assets as well as planning for expansion should the situation arise due to economic growth or negative environmental impacts (ex. PFAS contamination, shore erosion due to high water)."
Tasior: "My top priority is Redevelopment Certification. Implementation of that program will address all of needs now and for the future."
Would you support increased taxation and mandatory fees? If so, under what circumstances?
Richards: "I don't believe that this is a yes or no question. That being said the cause or condition for seeking a millage would need to be thoroughly researched and presented to the community for public input, based on that input the Township board would then put ballot language together and it would go before the people to be voted on. The same rule of thumb should take place for any proposed fee increases by the township to its residents; research, presentation by way of public hearing to allow for public input and then board vote."
Tasior: "Yes I would support increases to our taxes and mandatory fees IF necessary! I wouldn't be doing my job if I answered any other way! But any increases must be justified with costs and needs, not wants! If revenues aren't increasing with inflation that means cuts to services. Our Township has great potential because of the services we provide. Development, safe neighborhoods and lower insurance costs because of our services will offset any increase that would be necessary to provide these things."
If elected, would you face conflicts of interest which might preclude you from participating in all functions of the elected office due to personal relationships, contracts, employment, et cetera? If so, please describe the conflict and how you would address it.
Richards: "At this time I am not aware of any potential conflicts of interest that would preclude me from participating in any format with Township business- should the situation arise that I felt it did, I would not hesitate to recuse myself."
Tasior: "I don't believe I would have any conflict of interest and if one does come up in the future I have no problem stepping away from it."
What would you do to make your community a better place for its residents?
Richards: "To be honest I think our community is already a pretty amazing place to live. With selling real estate for the last couple years I can tell you that the number of people that chose to purchase their second home in our town is staggering… to me that speaks volumes to our negative naysayers. Don't get me wrong there is always room for improvement personally, professionally and from a community standpoint as well. I would like to get back to our recreation master plan goals of updating our public spaces — creating a sense of place. Placemaking by way of definition is basically "the process of creating quality places that people want to live, work, plan and learn in." The board had adopted goals and objectives to improve each one of our parks —I want to dust off those plans and work on finding funding to get them going. Integrating the arts and adding some cultural or educational features to our community would also be excellent opportunities for our residents."  
Tasior: "I believe that with my planning background I would have to say a continuation of Zoning and Ordinance review and updates along with Redevelopment Ready Certification will have an immediate impact in our community. Continuing the process of involving our community and stakeholders in Town Hall meetings and giving the whole community a voice in the process will resolve many of the issues we face."
How would you address the perception by many residents that their voices are not being heard by county, state and federal officials?
Richards: "The Township Board members need to foster good working relationships with our State leaders not just when we need something, but to also hear our successes. We should encourage the State leaders to hold community "office hours" to our residents at least biannually if not quarterly."
Tasior: "I would challenge our elected officials to come to Oscoda Township to attend regular Town Hall Meetings not just in election years but every year! I have for several years been involved with our State and Federal agencies and the offices of our elected representatives. I have made several connections with these offices and will continue to use those connections to bring attention to and help resolve issues in our community." 
What do you see as the most pressing issue facing your community/election district?
Richards: "Our ability to continue to sustain and grow our economy through effective leadership."
Tasior: "Right now with the issues our country has been faced with during a pandemic and other social issues I am concerned about a loss in revenue that will impact small communities like ours! Unemployment, the loss of grant availability, local businesses suffering, high water levels on the Great Lakes and the effects of lost revenue because of tourism dollars. These will all affect our community now and for several years."
What plans do you have, if elected, to add and/or expand upon the services provided by your election district?
Richards: "Promote Community Engagement and Collaboration with neighboring communities/organizations and regional economic groups. 2020 has seen uncharted waters for our entire community, impacting all of us in one way or another. This will have emotional and economic impact for years to come and sadly some of our businesses may never recover.  As leaders we will need to be resourceful and continue to work with our partners to seek programs and funding mechanisms that can assist us to maintain and grow where needed."  
Tasior: "I will work diligently to retain services during these crucial times. At no time in recent history have we been hit with so much in such a short amount of time. I believe with sound practices and a township board that is willing to work together to bring solutions we will be able to resolve issues instead of complaining about issues."
What would you do, if elected, to help attract and retain business and industry?
Richards: "Promote Economic Gardening, which by way of definition is the entrepreneurial approach to economic development that seeks to grow the local economy from within. It is based on the premise that local entrepreneurs create the companies that bring new wealth and economic growth to a region in the  form of jobs, increased revenues, and a vibrant local business sector. I believe that we have to support our current tax paying businesses by making sure they have the tools that they need to be successful and continue to grow. Recognizing the importance of those already firmly rooted in this community, donating to our fundraisers and sponsoring our youth sports teams. That doesn't diminish the need for attracting new business but instead acknowledges the importance of a strong business climate as a tool for attracting continued growth without detriment to those already here. I support the Township's current commitment to become a Redevelopment Ready Community (RRC, which is a program derived by the MEDC State of Michigan's Economic Development Group). I attended the RRC training sessions and received a certificate of completion in 2017."
Tasior: "I will continue to stress RRC and best practices including updating the Master Plan and our 165 ordinances, working in partnership with employers and businesses with sound practices is the key to retention and growth. True commitment and dedication to sound practices is the key. We want community, not just our resources and move on."
Is there additional information you wish to share with voters?
Richards: "I would like to leave you with this quote by Abraham Lincoln: "l like to see a man proud of the place in which he lives. I like to see a man live so that his place will be proud of him." I will not profess to have all of the answers, but I can promise you, if elected I will listen and do my very best to work in a professional manner with the other board members to continue to move this great community forward."
Tasior: "I have been involved in my community since retiring to Oscoda seven years ago. Attending board of trustee meetings and becoming familiar with issues that concern our community. I was asked to become a member of the Oscoda Planning Commission by Mr. Baier shortly after settling into the area. I have spent countless hours going to training through the Michigan Township Association and Michigan Association of Planning. I have become certified in several areas of training such as site plan review, resilient coastal community programs, planning and zoning essentials, master planning, managing risk, affordable housing, form based code training, I have attended several MEDC certification classes and researched what other communities like ours have done successfully in the areas of best practices. I have been instrumental in brining training to our community for our appointees and our board members. I was instrumental in our  township to join the Michigan Association of Planning and I am proud of the fact that we offer our surrounding communities the opportunity to attend these sessions. I have proven that I can get things done. We have all heard it said 'Why can't Oscoda put on events like our neighbors do?' Well I was asked that question also I said we can. I was challenged to do just that. Well that's how Oscoda Rock Fest came about. People said Bob you are crazy people won't support that kind of thing here. They spelled out every obstacle on why it wouldn't work but we overcame every single obstacle that was put in front of us and we made it work. I don't claim to have all the answers to the problems facing Oscoda township. I don't even know what all those problems are. I can only say that I will dedicate myself to making sound decisions based on facts. I will work toward a bright future for Oscoda Township and not dwell on what Oscoda once was but on what we can be."