TAWAS CITY – Iosco County primary election candidates with contested races were given a questionnaire by the newspaper. In this story there is information about candidates for Iosco County Sheriff.
Incumbent Sheriff Allan MacGregor has chosen not to run for sheriff in the election. East Tawas resident Sgt. Scott Frank, the Iosco County Jail administrator, is on the Republican primary ticket for sheriff along with Republican Linda M Friedgen of Tawas City and Republican Daryl Lee Johnson of Hale running as well. 
Frank and Johnson have submitted answers to the questionnaire. Friedgen did not submit answers. The primary election is Aug. 4.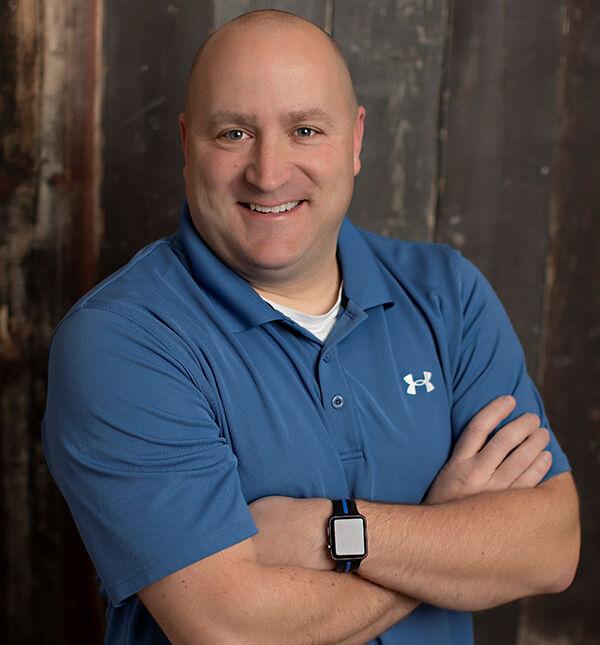 Frank, an East Tawas resident, has lived continuously in the county for 15 years, is married to his wife Katie and has three children.
He is also a 1993 graduate of Tawas Area High School and graduated from the Northern Michigan University Regional Police Academy, Class 8 of 1996.
Frank has worked as as the county's jail administrator for five years, and has been a certified police officer for the past 24 years.
Captain / Jail Administrator, Iosco County Sheriffs' Office, five years, 24 years as a certified Police Officer. He is not endorsed by any political action group.
Frank is also a member of Holy Family Catholic Church, Knights of Columbus #2709, Tawas Area Elks #2525, Tawas Area Sports Boosters, National Rifle Association, Iosco County Sportsman Club, Iosco County Historical Society, American Jail Association, Iosco County Republicans, Volunteer Girls Travel Softball Coach for 9 years and Tawas Area High School Assistant Softball Coach.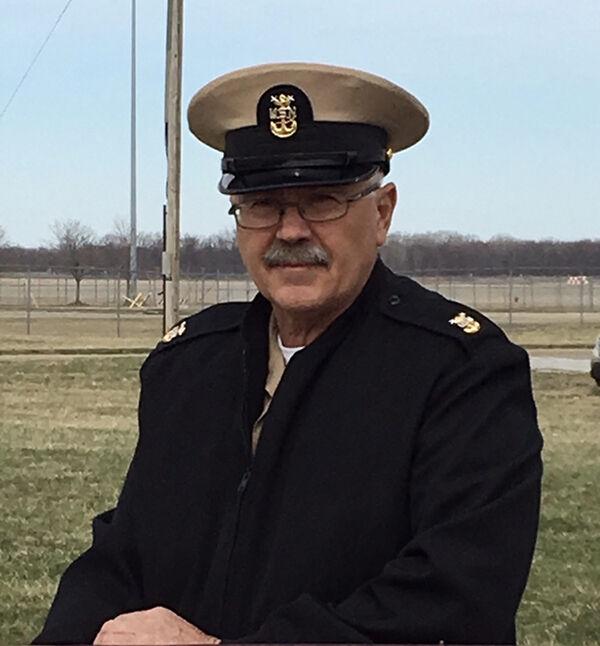 Daryl Lee Johnson, 65, of Hale has lived in the county for 48 years and is married to Carla Kay Johnson.
He has six children and 11 grandchildren. A 1972 graduate of Hill McCloy High School in Montrose, Johnson has worked as a well driller for Webb Well Drilling for 43 years.
He holds an Associates Degree from Coastline Community College in California, earned in 2009. He is also a veteran of the U.S.  Navy from 1987-2014, serving as active and reserve home base, with many different deployments and postings.
Johnson is also  on the Plainfield Township Planning Commission, Iosco County Fairboard – board of directors, Hale Area Citizens Patrol, Iosco County 4-H, and is not endorsed by a political action group.
What prompts you to seek election at this time?
Frank: "I have seen Iosco County go through some good times and some bad times. I really feel like Sheriff MacGregor has led the Sheriffs' office into a really good spot. I would like to continue moving the department forward and grow on what is already here. I want the community to continue to be a safe place to raise a family and a safe place to work."
Johnson: "Bring Improvement to the county sheriff's department. Integrity, honesty and loyalty are my main focuses. Building on these main qualities, we can restructure our sheriff's department to better serve our county."
What do you hope to accomplish if elected?
Frank: "I would like to see more communities with consistent police presence. I would like to grow our road patrol to be able to serve the communities within the county that currently do not have their own."
Johnson: "The main constitution requirements of the county sheriff is to maintain a jail. Since it is a 63-bed facility, it's required to have 14 full time correction officers per DOC, yet just 12 full time officers are employed. My priority is to get the staffing up to the required regulation to be in compliance with DOC."
What is your top priority, if elected?
Frank: "My top priority is increasing the safety for the entire county. I will work with the leaders of each community to address their specific needs.  With a community policing background, I believe working together on each communities' specific needs is key to success."
Johnson: "If elected, my top priority is the safety of my staff, the county residents and visitors. Due to the departments lack of patrol officers, I intend to institute a community outreach where I will work with community volunteers to organize a community policing program."
Would you support increased taxation and mandatory fees? If so, under what circumstances?
Frank: "I would support specific increases that would improve our community's safety as long as they are approved by the voters."
Johnson: "I would certainly support increase taxation with representation as an elected official. My obligation will be to all residents of Iosco County. If the residents request an increase in services and if I am unable to provide those services without an increase in revenue, I will leave it up to the county residents to democratically via millage vote. As for the mandatory fees, I believe county residents as taxpayers are receiving a service for their tax dollars, they pay in such as fingerprint and gun permits should be paid for by the individual and not the taxpayer."
If elected, would you face conflicts of interest which might preclude you from participating in all functions of the elected office due to personal relationships, contracts, employment, et cetera? If so, please describe the conflict and how you would address it.
Frank: I would not have any conflicts of interests that would preclude me from any aspects within the Sheriffs' Office.
Johnson: If elected, I will not be faced with any conflict of interest. 
What would you do to make your county a better place for its residents?
Frank: "I believe that by increasing the number of patrol deputies, the sheriffs' office can have a presence in all communities within the county, which will increase its overall safety and communication."
Johnson: "In order to make our community a better place, I intend to increase officer availability to respond or assist with local and state offices by eliminating unnecessary tasks that can be completed by a non-uniform officer."
How would you address the perception by many residents that their voices are not being heard by county,  state and federal officials?
Frank: "Every person has a voice and should be heard. I believe that communication or lack thereof is a problem that is easily fixed. I have had an open door and an open phone line my entire career and would encourage these lines of communication for anyone in the county. I would then stand up for each and every voice no matter who you are or where you come from."
Johnson: "I understand the perception by many residents that their voices are not being heard. As sheriff, I intend to make myself available at least one night a month to meet with every township in my county to problem solve issues pertaining to the residents of that township. I will re-establsih community involvement as they need to know they are the solution are not the problem of many of the issues we face today."
What do you see as the most pressing issue facing your county?
Frank: "I believe the pandemic that has hit this entire country has had a bigger effect in our small community as many residents own or work at small businesses. I also believe the PFAS issue in our northern portion of the county needs to continue to be a priority in Lansing and Washington." 
Johnson: "Although we live in a northern community, we must acknowledge we are affected by world issues and changes. We must continue to work in partnership with local and state agencies but in our rural county, it is the utmost importance to rely on community connections as well. United we stand, divided we fall."
What plans do you have, if elected, to add and/or expand upon the services provided by your township?
Frank: "I would like to add more school resource deputies to the County to work within every school district within Iosco County.  I would also like to work with each community and together come up with a plan to address each of the needs as it pertains to the Sheriffs' office."
Johnson: "If elected, I plan to expand services to the community by re-evaluating services. For example, The Sheriff's Department currently has a resource person available paid for by grant money and not Iosco residents tax base. This person provides counseling and drug addiction services to inmates but has not been allowed to provide these services for several months which puts the grant in jeopardy. Iosco County currently has a new patrol car paid for by grant funds to provide secondary road patrol that is also a grant position and is not being utilized."
What would you do, if elected, to  help attract and retain business and industry?
Frank: "I believe that if we provide a safe community people will chose come to open and expand their businesses and chose this community to raise their families and retire." 
Johnson: "If elected, I believe the best way I can help attract and retain businesses and industries is to ensure a safe and friendly environment for business to operate and a community that their employees will want to live in." 
Is there additional information you wish to share with voters?
Frank: "I started my career here over 24 years ago at the Iosco County Sheriff' Office.  My wife and I believe in this community and that is why we have chosen this community to raise our family.  I will bring a unique perspective to the Sheriff Office due to working in all these varying roles in my career.  As your next Sheriff, I vow to continue the tradition of professionalism, honor and integrity within the Iosco County Sheriff's Office.  A big part of that is Undersheriff Ralph P. Boudreau, Jr. will continue his lengthy, distinguished career and stay on as Undersheriff for Iosco County.   To the citizens of Iosco County:  I promise to give you a law enforcement agency you can count on.  As a team, we have the trusted experience, and the genuine desire to do what is right for all the people of Iosco County."
Johnson: "If elected, I plan to re-evaluate and re-direct resources ensuring tax dollars are spend efficiently. For example, the department currently has approximately 15 patrol vehicles, boats, ATV, and UTV and only one full time deputy and two part-time recreational officers. I would like to appropriately balance equipment to manpower. Redirecting focus on obtaining manpower in order to utilize equipment and supply additional services to the residents of Iosco County."