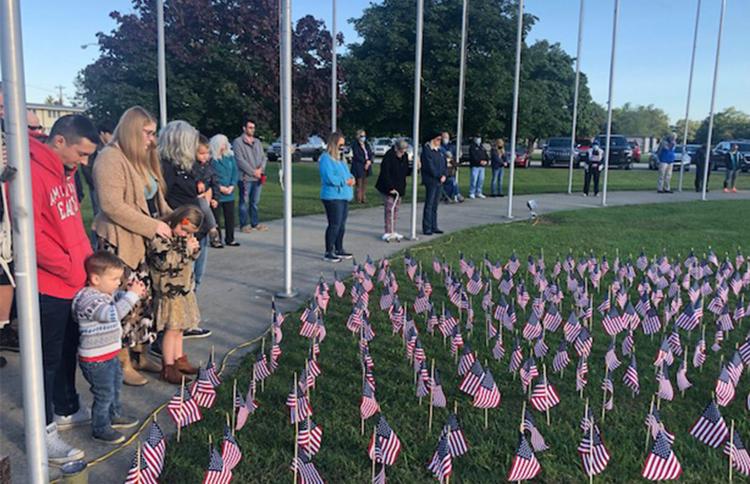 OSCODA – The Oscoda Veterans Memorial Park honored the lives lost on Sept. 11, 2001 with its second annual remembrance ceremony on Friday. 
Volunteers spent Thursday evening placing 2,997 American flags in the circle of flags at the park, one for each victim of the attacks. 
More than a hundred attendees came to show their respects to those individuals, including local veterans, township officials and first responders. Dan and Danny Althouse, musicians with the Victory Four, performed the national anthem and retired Markey Township firefighter and Oscoda resident Rev. James Kent gave the invocation, followed by a moment of silence.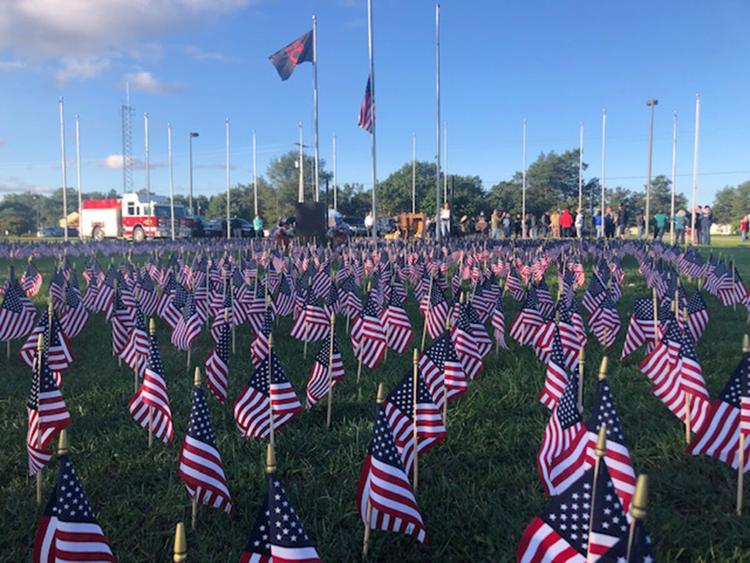 "We lift up the families who are reminded today that they never had a chance to say goodbye to their loved ones," Kent said. "We especially pray for the children who lost their parents because of that day and have now grown up without them. May they know that we have not forgotten their loss and we will never forget."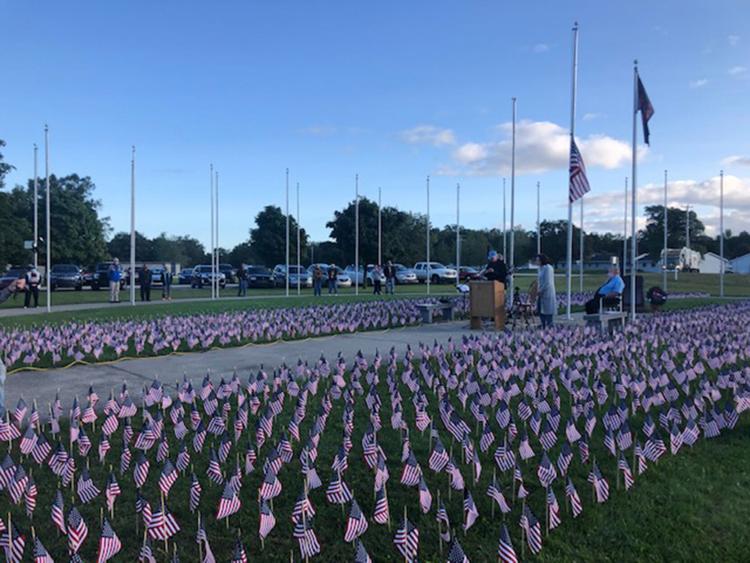 "We remember the heroes of that day, the 343 firefighters, the eight paramedics and 60 heroic police officers who sacrificed their lives in service to those in desperate need," Kent said. "We are grateful for the many civilians who took action that day to put the needs of others above concern for their own safety. We thank you for all who worked so hard in the search for and care of those who survived the attack, and we pray for the physical, emotional and spiritual healing of all who were injured that day."
Rose Mary Nentwig, chair of the Oscoda Veterans Park board, introduced local law enforcement officers and firefighters so the audience could honor them for their service. Also applauded were three people on horseback who carried the American, state and Prisoner of War flags, among them Michigan State Trooper Robert Blair.
"As a military veteran myself, it's an honor to do this kind of thing," Blair said. "It was the worst event in recent American history and it's time to honor and respect those lost running into the buildings and trying to save people without regard for their own personal safety."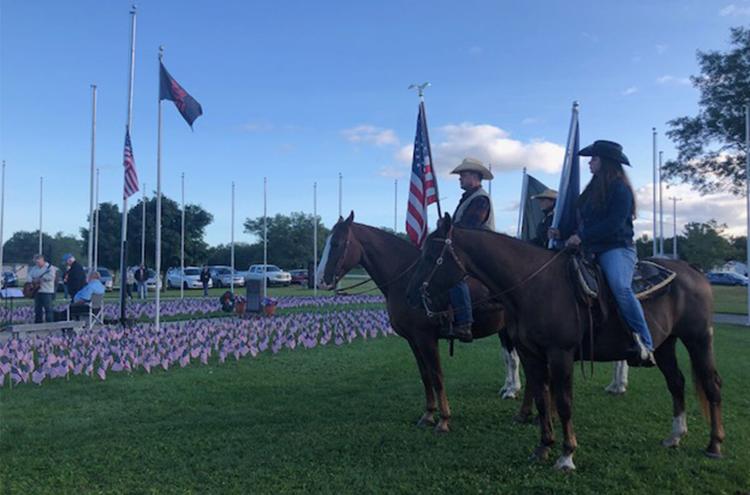 Nentwig said as time continues to pass, remembering the lives lost on 9/11  is more important than ever, which is why the Veterans Park plans to continue hosting a remembrance ceremony for years to come.
"Back then, people were really emotional and said 'we can never forget,'" she said. "Well people are forgetting. So we plan on keeping that promise of never forgetting."