It's been a long 18 years for Eric Cooper. He was diagnosed with ulcerative colitis, an inflammatory bowel disease, in 1999, and about a decade later, he had what he calls a "near-death experience."
Cooper remembers passing out one day and waking up in the hospital, where he spent about two weeks. His doctors informed him that he needed a total colorectal removal and reconstruction of the small intestine to abate the symptoms.
"I had to have my colon removed in 2009, which led me to re-examine my lifestyle and, more importantly, my food intake," says Cooper, founder and owner of Pressed Vibrance, a wellness company in Lake Forest, Illinois, that focuses on juicing. "Although I no longer have a colon, I am still dealing with the autoimmune disease."
After the surgery and some nudging from his wife, Megan, Cooper was prompted to make some drastic lifestyle changes — one of which included cutting dairy from his diet.
"By removing dairy from my diet, I've been able to maintain an anti-inflammatory lifestyle," Cooper says. "This has prevented me from getting sick by limiting (the chance) to turn my autoimmune disease back on. It's virtually impossible to lead and maintain an anti-inflammatory lifestyle while incorporating any type of dairy."
So is ditching dairy right for you? It's well known that cheese and butter aren't the best for our health. But experts are on the fence about whether we should really get rid of it altogether. There's not a one-size-fits-all approach, and everyone handles dairy differently.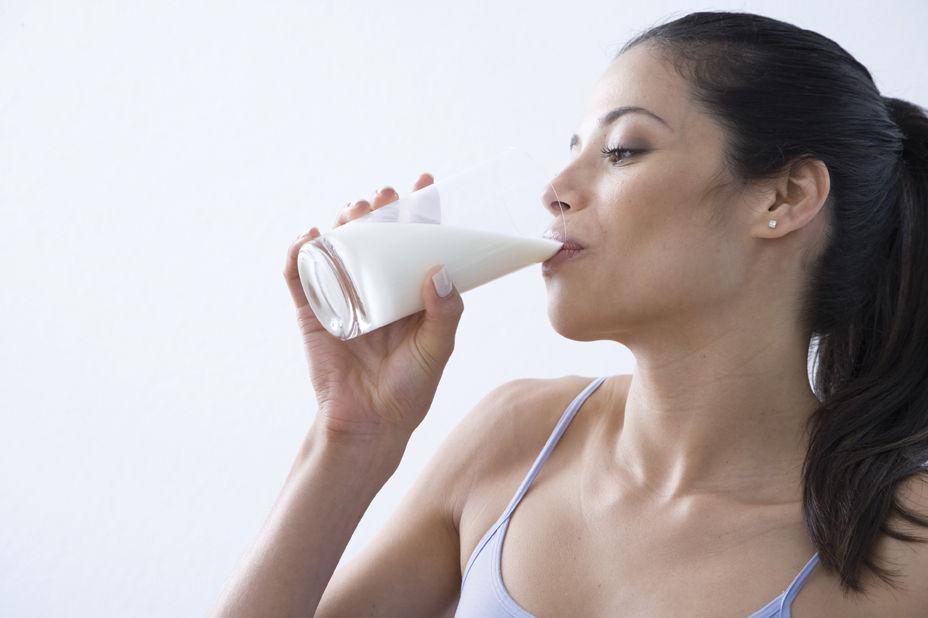 Know the health hazards
It's difficult for most Americans to consider eliminating dairy from their diets, says Dr. Dana Simpler, who focuses on proper diet and exercise at Mercy Medical Center in Baltimore. After all, who doesn't enjoy a nice cold glass of milk or a little bit of cream cheese on their bagel in the morning?
But she says cow's milk and many foods made from it — cheese, butter and, yes, ice cream — are not the best choices from a medical perspective. "Cow's milk is perfect if you are a baby calf and need to be 600 pounds within a year," she says. "But for humans to regularly consume cow's milk is hazardous on many levels."
Cow's milk contains a hormone that's linked to certain cancer growth. This hormone is also found in human breast milk at a lower level and is good for human baby growth, she says. But consuming this hormone outside infancy might promote breast and prostate cancer. Cow's milk can also exacerbate sinus congestion, asthma and allergies, constipation, irritable bowel syndrome and ulcerative colitis — as in Cooper's case.
"Regardless if you have a food sensitivity toward dairy, dairy is still highly inflammatory for everyone," Cooper says.
Simpler has had patients with bowel complaints find relief after avoiding dairy. On top of that, studies have shown that cheese can be addictive. "It contains a naturally occurring opiate-like substance called casomorphin and is very high in saturated fat — a known heart attack promoter," she says.
However, it's important to keep in mind that dairy products contain good sources of calcium. So giving up your favorite yogurt or ice cream might mean brittle bones down the road, muscle cramps or spasms and numbness in the hands or feet.
"Over time, a calcium deficiency can have a negative impact on your bone health," says Jennifer Bruning, a registered dietitian, nutritionist and spokesperson for the Academy of Nutrition and Dietetics in Chicago. "Your body gives up calcium from your bones if you aren't eating enough to support your body's needs. You won't necessarily feel this until years go by and you break a bone."
Bruning stresses that unless someone has severe lactose intolerance or a milk allergy, she "typically won't recommend a dairy-free diet for improved nutrition."
Meghan Windham, a registered dietitian at Texas A&M University, says a nondairy diet also brings with it the risk of low potassium and vitamin D.
"Inadequate vitamin D may be linked to heart disease, diabetes, high blood pressure and depression," Windham says. "In addition, dairy provides high-quality protein, and fermented products such as yogurt contain probiotics to aid in healthy digestion and prevention of periodontal disease."
Balancing act
On average, Americans are drinking 37 percent less milk today than they did in the '70s, according to data from the USDA. Forty years ago, per capita consumption was about one-and-a half cups per day. And now it's less than one cup. A National Osteoporosis Society survey also found that a fifth of people younger than 25 are reducing or cutting dairy from their diets.
Benjamin White, a registered dietitian at Structure House, a residential weight loss and wellness retreat center in North Carolina, says dairy intake can be reduced or cut out if you make proper adjustments to your diet. You just have to be sure to still get enough calcium in your body, which is an average of 1,000 to 1,200 milligrams per day.
"I would not recommend that everyone eliminate dairy from their diet because the benefits from going dairy-free will be different for each person," White says. "But it is very possible to get all the nutrients your body needs without eating dairy products. People need to have some awareness about what things to watch out for.
"Without dairy, it's easy to not get enough healthy protein for breakfast in particular, so I'd recommend including replacements like soy milk any way you like it — on cereal, in lattes, in smoothies or in oatmeal. It's fortified with calcium, vitamin D and is rich in protein. As long as people get adequate protein, calcium and vitamin D from other sources, there's no reason people's health will suffer from cutting out animal dairy products."
Some nondairy foods such as dark leafy greens (spinach, kale, turnips), tofu, almonds and seafood are good sources of calcium, White says.
"Milks made from almonds, cashews, rice or coconuts do not have much protein, so they aren't true replacements for soy or cow's milk," he says. But they're still great nondairy swaps.
White also recommends buying dairy products that are low fat as another healthier option.
"Dairy products, particularly those low in fat, offer high protein for few calories, so they can be helpful for people trying to lose weight," White says. "So any risks of eating dairy products should be balanced with a person's other needs."
As for Cooper, he's found a new lease on life after maintaining a dairy-free diet. "I find it easy to substitute almond milk and cashew cheese for their dairy counterparts," he says.
Cooper hasn't been sick — no common cold or other viral infections — for more than eight years.
"It's changed my life for the better, and it's been great," he says. "I've found that consuming straight-up cow's milk, specifically, is a bit strange these days, knowing that humans are the only species that consumes another animal's milk."