Ashley Johnston's voice rises with excitement as she explains the youth-oriented activity "Read, Learn, Grow" she and her husband, Steve, created for his family's farm.
"I love that we're able to educate the children in our community," Johnston says. "A mother came up to me and said they were having blueberries with dinner, and her son was able to tell her how they are grown and how they are picked. That was something he learned at our program. It was very gratifying."
The program at Apple Castle, located at 277 State Route 18 in New Wilmington, is celebrating its fifth anniversary and growing popularity.
"The first year that we offered the program we held it five times and had around 20 kids come out (per program)," Johnston says. "This past year we averaged 270 kids per program. We had to separate the children into groups of about 20 and had sessions every 15 minutes. It's really cool to see how it has grown."
At its core, Read, Learn, Grow is an interactive story time on the farm. The program begins with children listening to a story read by Johnston. The youngsters then hop aboard a tractor driven by "Farmer Steve" and ride into the field where they pick blueberries, apples or other fruits, then participate in a farm-themed activity.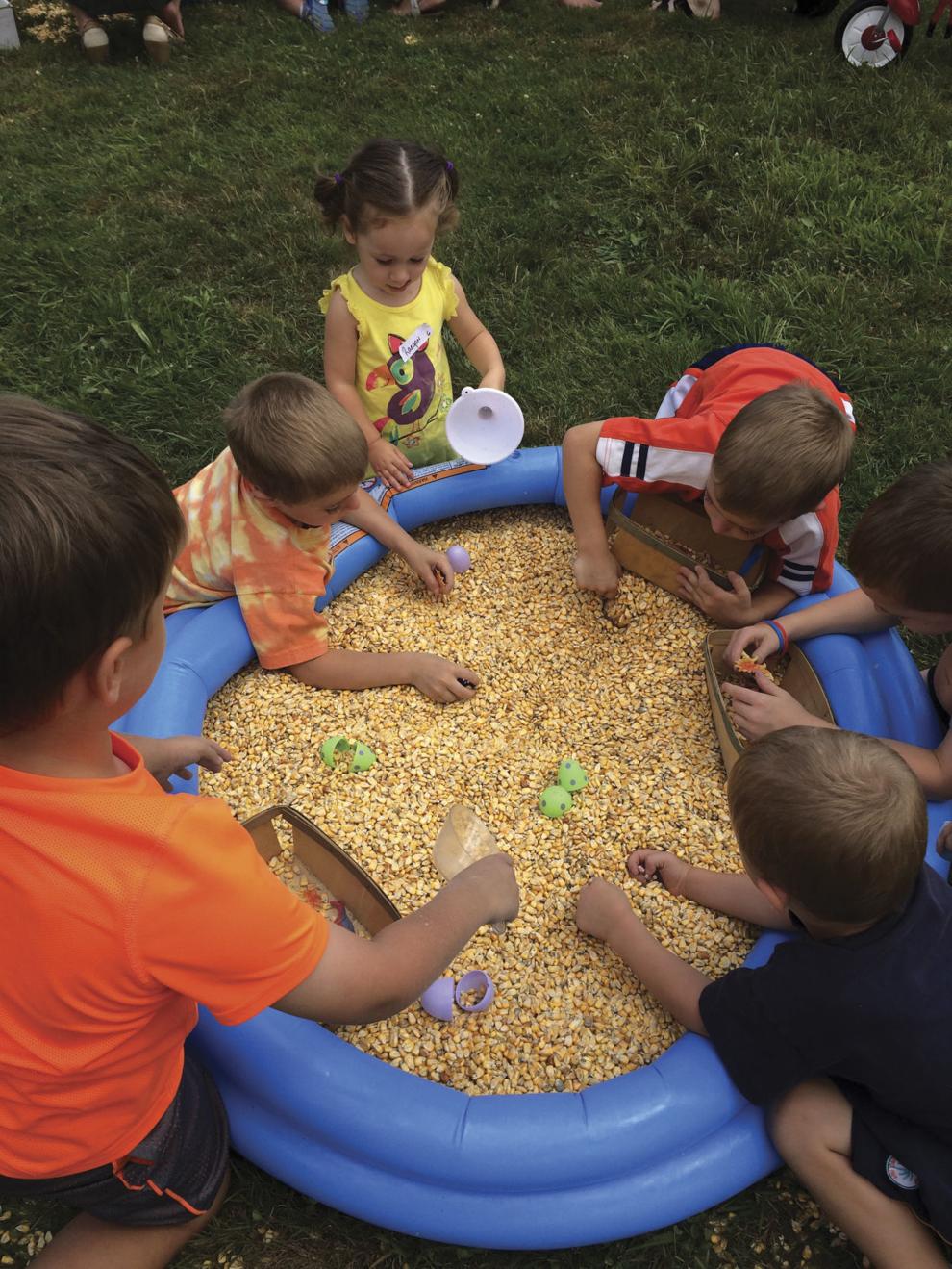 "Our goal is to educate the children and familiarize them with the farm," Johnston says. "We want them to know where their food comes from and how it is grown and how these foods can provide extra energy. These are lessons we hope will last them a lifetime.
"We want to help connect them to the farm and hopefully get them interested in farming."
The program was originally designed for elementary school-aged participants, but its popularity prompted parents to send their children as young as two years old to participate. For instances in which the audience is younger than the target age, the sessions are modified to best suit attendees, Johnston says.
In addition to teaching children about the farm, the Read, Learn, Grow program also stimulates the brain during a time when school is out for the summer.
"It's definitely a good way to get them active and outdoors," Johnston says. "The kids love to be out in the field and, of course, the tractor ride."
The 150-acre farm has been in the Johnston family since 1861, and Steve is a member of the sixth generation of Johnstons to live and work on the farm. A year-round market on the grounds offers a wide variety of fresh summer and fall produce as well as popular apple spice donuts and sweet cider.
The Johnston family is actively planning its upcoming annual Fall Harvest Festival and Craft Show. Scheduled to be held this year on Oct. 14, the event attracts upwards of 5,000 guests and features live entertainment, wagon rides, more than 70 craft exhibitors and activities for children.
"This is a day we like to thank the community for their continued patronage and support," Johnston says. "We love to have the community come out for a special day on the farm."