A fit guy lifts a boulder that weighs approximately 150 pounds. A frail, older lady lifts her grocery bag.
It might not sound like these two would have much in common when it comes to fitness. However, the beauty of the CrossFit regimen, according to certified trainer Bradley Walker, is that the program works at different levels for everyone.
CrossFit was developed by Greg Glassman and Lauren Jenai in 2000 to utilize functional movements at high intensity, and to engage as many muscles as possible. Today, more than 13,000 CrossFit facilities can be found throughout the country, and for those who want to take it to another level there are CrossFit competitions regionally and nationally.
Walker, 30, is a business manager and human resources director in Leechburg Area School District, and boys' soccer coach in Highlands School District. He is heavily involved with CrossFit and says the program is appropriate for everyone.
"You can be in great shape and still get meaningful work in," Walker says. "You can come in overweight and the program will help you lose weight and get in shape. You can come in with a poor range of motion and not get off the couch much, and these movements — even just picking up grocery bags or walking up and down stairs — help you.
"It's very, very user-friendly. And it's simple."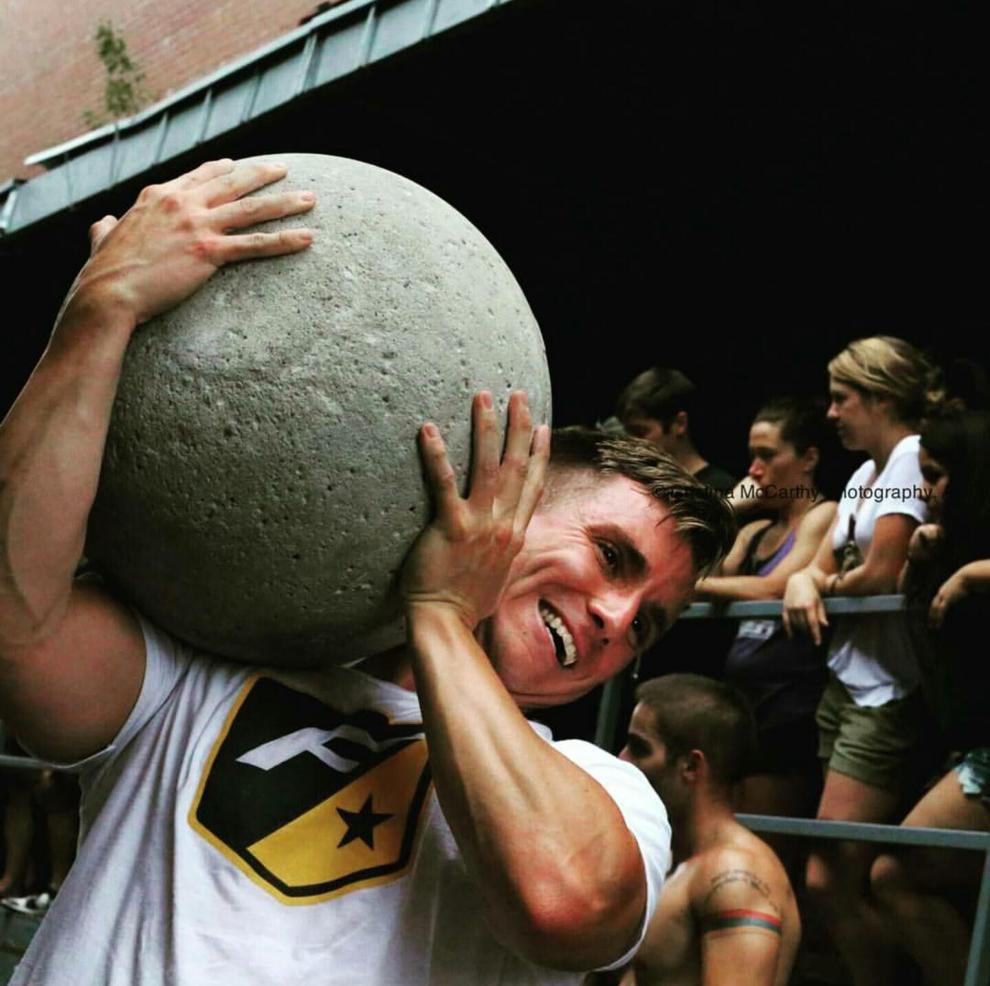 In most cases, a student completes an intense workout in a short amount of time for three days and takes the fourth day off. Alternatively, a student can go five days and take two days off.
Getting started, however, can be a challenge. The first few weeks are for many people a shock to the system.
Melissa Kulka, 27, is a psychologist in the Homer-Center School District and has been a CrossFit athlete for a few years. The first month was tough on her even though she played four sports in high school.
"I tell all the new people, 'I swear it gets better,''' she says. "I tell them, 'I swear it doesn't always suck this bad. I swear it's fun.'
"You really have to give it 30 days. If you don't give it 30 days, you haven't really given it the college try. You won't get enough. When I started, I was so sore — I was never so sore in my entire life."
Now, Kulka can't say enough good things about it. Her favorite aspects of the program are the varied workouts — throughout the course of three years, she has only had the same workout once or twice.
"I burned out on everything in the past," she says. "This keeps it really interesting. The workouts are 20 minutes or less, but you have to go as hard as you can in that time. And you can work on some things on your own after the workout. I am working on handstand walks right now … If it's something you want to master, you can do extra work."
Both Walker and Kulka agree the CrossFit community is always welcoming. Kulka put that to the test. She normally works out in Latrobe, a town of little more than 8,000 people. However, on an Easter weekend vacation, she found a CrossFit gym in Detroit — a big city quite a bit different in size and culture than Latrobe. But that didn't matter.
"It's a community of people, and I felt an immediate connection with the people there in Detroit," she says. "There's a lot to be said about the camaraderie and being together in the suffering."
Walker takes the social aspect of the program a step farther.
"I met my wife at a CrossFit gym," he says. "And when we went to the CrossFit Games in [Carson,] California, I proposed to her there."