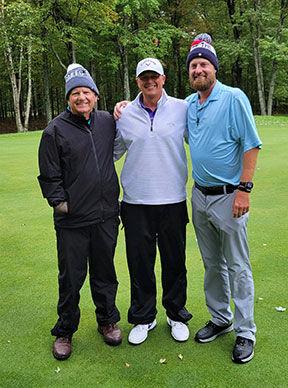 OSCODA – Rain didn't slow down the competitors in the North American One Armed Golf Association Championship Tournament at Lakewood Shores on Sept. 20 to Sept. 23. It certainly didn't slow down Xander Dobreff, who won the unassisted division championship thanks to a round of 75 in the championship match. 
"To be out there in those conditions and hit every shot how I wanted and to take down the six-time champ, it still seems unreal to me," the 32-year-old Dobreff said. "I can't describe it, it is something I never thought I would accomplish in my life and here it is, done. All I can do is thank Jesus for the plan and hope to inspire others to push boundaries and to do what you want to accomplish in life, regardless of your situation. This is 12 years since my car accident and every time I play golf I feel like I get better and better."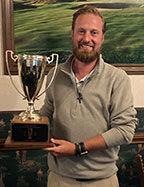 For Dobreff, to accomplish the feat in Oscoda, a town he lives part time in, along with Washington Township, it made it even sweeter.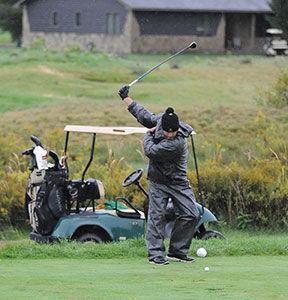 "It (the championship tournament) has been all over the country and in Canada," he said. "We were supposed to go to Idaho this year but the deal fell through so I went to Craig Peters (Lakewood Shores general manager) and asked them if they would be interested in submitting a proposal and we put up a deal that they couldn't refused so we ended up coming to Oscoda. Lakewood Shores was amazing to us, we had the best time. The weather was interesting each day, it was about 40-mile per hour winds, 50 degrees and rain almost the whole way." 
The event, which annually crowns the top one-armed golfer in North America, was held over the span of four days, and used all three of Lakewood Shores' courses. On Monday Sept. 20 and Wednesday Sept. 22 the competitors hit the Gailes, on Tuesday Sept. 21 the event took place on Blackshire and the semi-finals and finals were held on Serradella on Thursday, Sept. 23. 
After claiming the top seed after the first two days of qualifying rounds, Dobreff won his first two head-to-head matches, and then hit a 75 in the final round, narrowly beating out the six-time defending champion Vince Biser by two strokes.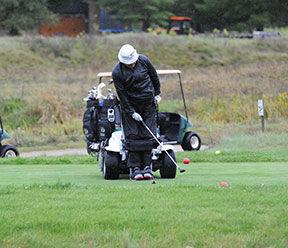 "My accident was in 2009 and holding this trophy now, it doesn't even seem real to me," he said. "The guys in this group are so good, they are world class athletes."
The result of that car accident took much of the use of his left arm. Dobreff, who said he dreamed of making a living as a golfer before then, claims he has around 30-percent use of that arm, wasn't quite sure where life was taking him at that point. Two years later he discovered the North American One Armed Golf Association and it has been a huge part of his life ever since.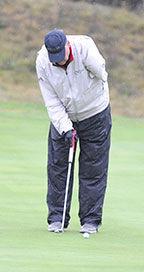 "I joined in 2011 and my first event was in New Mexico, a couple years later I joined their (executive) board and I have been doing my best to show people how to never quit on their life, and doing it with my actions and not my words," Dobreff said. "I thought in my own egotistical world I could golf for a living, and once my car accident happened, I didn't know what to do with myself. Once I got into one-armed golf, I met a lot of people it reminded me that I wanted to be here and that I have a purpose." 
Dobreff works full time for a pharmaceutical company, added that he hopes to inspire others as well. 
"Fast forward to today, I am married with two kids and have a second home in Oscoda and everything is great," he said. "I've been able to overcome my obstacles and hopefully I can inspire someone to overcome it in their lives." 
After all, the motto on the North American One Armed Golf Association's website (www.naoga.org) says, "never quit." That's something Dobreff wasn't about to do, especially when it came to the game of golf.
"To be the champion of one-armed golf in North America, is just a great honor," he said. "It just reminds you to keep pushing through, just adapt, figure it out and push on. Never quit."