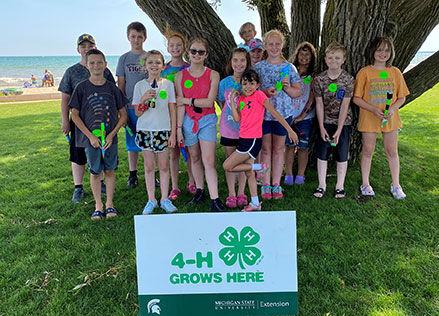 TAWAS CITY – A total of 43 local youth participated in a summer camp experience this summer. Iosco County 4-H offered two camps for youth to come together to learn new skills, make new friends and enjoy summer in the great outdoors. 
The youngest campers, five to seven years old, enjoyed spending time at the Iosco County fairgrounds in Hale. At 4-H Cloverbud Day Camp, campers enjoyed three days of non-stop fun, playing games and making crafts and more. For many youth this was their first camp experience and a great opportunity to make new friends. The Cloverbud camp focuses on non-competitive events designed to encourage group participation and build self-esteem.  
The objective is to give the participants a chance to see what 4-H is all about while having fun and making memories. Older 4-H members assisted staff to help camp run smoothly. Campers were able to learn valuable life skills from their participation in this event including responsibility, self-esteem and teamwork.
4-H members ages eight to 12 were able to learn about science, technology, engineering and math (STEM) at 4-H Camp on the Move. This one-day 4-H summer camp was held at the Shoreline Park in Tawas City. Activities were led by 4-H program coordinators Brooke Johnson, Angela Cook, Melissa Prohaska and John Wurm.
Over the course of the day campers took part in four different STEM based activities revolving around movement and transportation.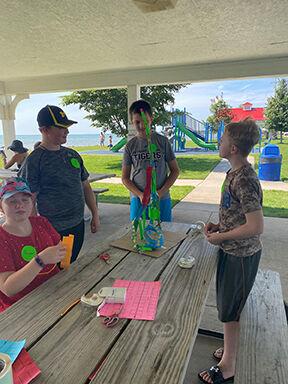 In the first activity, led by Melissa Prohaska, youth built paper rollercoasters using only cardboard, paper, tape and scissors. Campers had the option to work individually, or as teams, to create a unique rollercoaster. Using marbles youth were able to test their designs.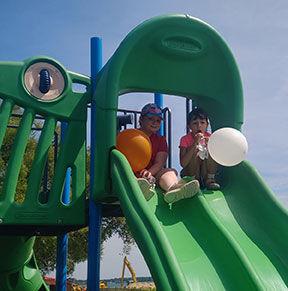 John Wurm led the second activity. In this activity youth began learning about hovercraft technology and the principles behind that which led to a discussion of magnetically propelled train technology. Then, youth built their own balloon powered car using recycled products such as water bottles and bottle caps. Next, they raced their cars to see whose was the fastest. 
During this activity youth learned about Newton's laws of motion and kinetic energy and a discussion of space travel. The activity finished up with a discussion of the vastness of space and the small area we have explored even within the Milky Way galaxy.
For the third activity, Angela Cook, led a discussion on wheels and motion. She explained how friction can interfere with motion and how ball bearings can help stop the friction. Youth then made their own fidget spinners using only paracord and ball bearings.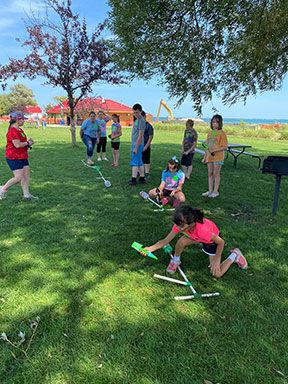 Brooke Johnson led the last activity. In this activity youth designed their own paper rockets and tested their design with bottle launchers. In the process they learned about propulsion, trajectory and aerodynamics. 
4-H's goal with these activities is to spark interest in science, technology, engineering and math (STEM)) by exposing youth to opportunities in the STEM fields and maybe spark an interest in a future career path.
For more information about 4-H, contact the MSU Extension Office at 362-3449.