OSCODA – Members of the Northeast Veteran's Memorial Park held a 9/11 ceremony to commemorate the 20th Anniversary of the Sept. 11, 2001 terrorist attacks.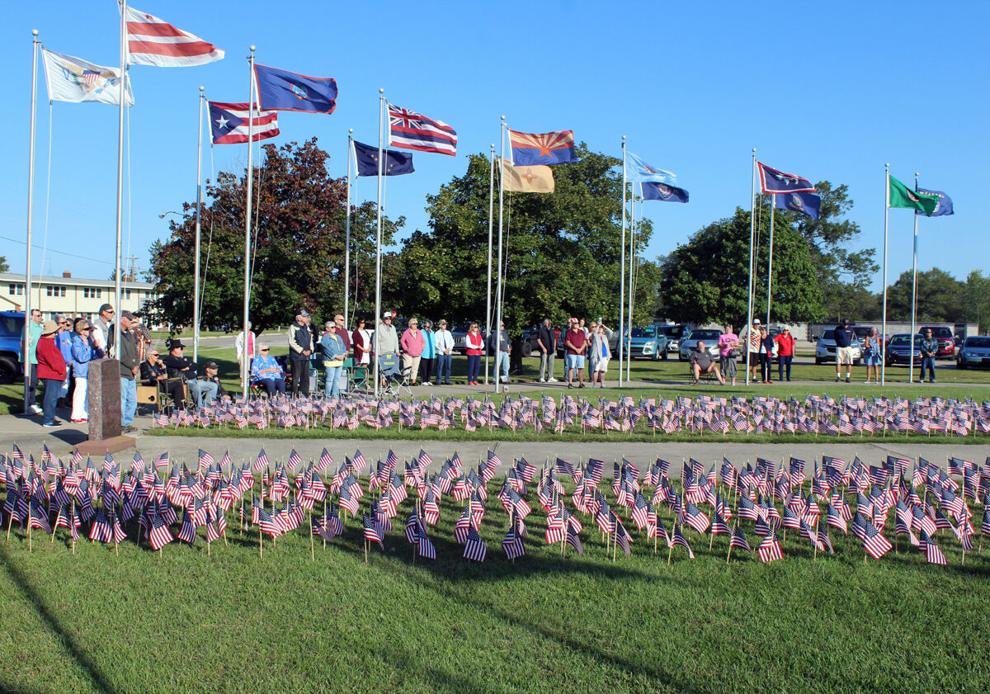 To remember those who lost their lives, volunteers placed 2,997 flags at the Circle of Flags. With ten rows on each side, the flags were made to represent the Twin Towers that collapsed that day. To begin the ceremony, Rose Mary Nentwig thanked those in attendance for being there. 
"I want to thank you for making today's commemoration a priority in your day by taking the time to be here. We are here to commemorate and remember the unbelievable and devastating events that took place on September 11th, 2001, 20 years ago," said Nentwig. 
She went on to read a poem about never forgetting that day. A performance of the National Anthem followed sung by Dan and Danny Althouse of the local band, Victory Four.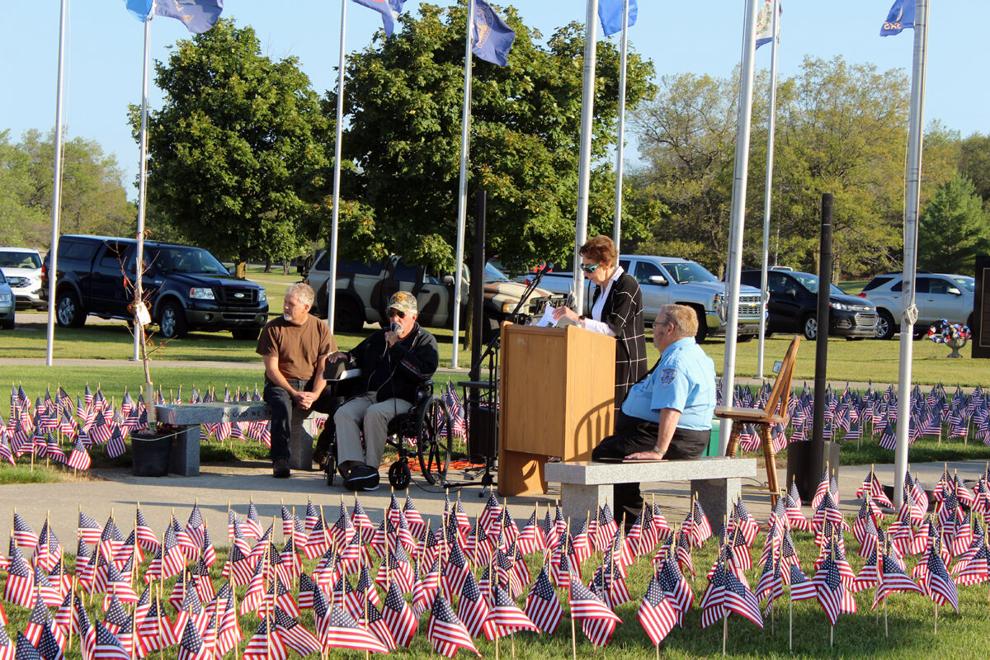 Dr. Jim Kent followed with a invocation to honor the lives lost.
"We lift up the families who are reminded today that they never had the chance to say goodbye to their loved ones. We especially pray for the children who lost their parents because of that day and have now grown up without them. May they know that we have not forgotten their loss and we will never forget," said Kent during the invocation. 
A moment of silence for the victims followed. The Althouse duo rounded out the ceremony by singing Amazing Grace and I'm Proud to be an American. 
Additionally, a few announcements were made, one fromJoe Brinn who gave a few announcements in regards to the future of the memorial park. To drive that home, Oscoda Rockfest Co-Executive Producers Robert Tasior and Tammy Kline announced that the festival made $10,000, that would be donated to the park.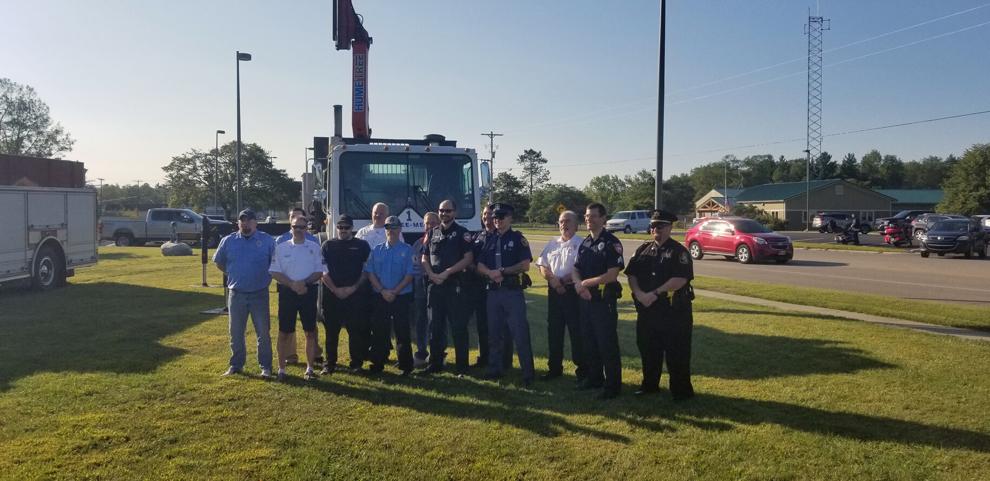 Finally, local emergency personnel from the Greenbush Fire Department, Oscoda Township Fire and Police Departments, The Iosco County Sheriff Allan MacGregor and a Trooper from the Michigan State Police were all individually recognized and thanked for their serve on 9/11 and every day after that.