OSCODA – The Oscoda Township Police Department (OTPD) is continuing its investigation into a multiple-vehicle crash which occurred on US-23, just south of the township, and resulted in two fatalities.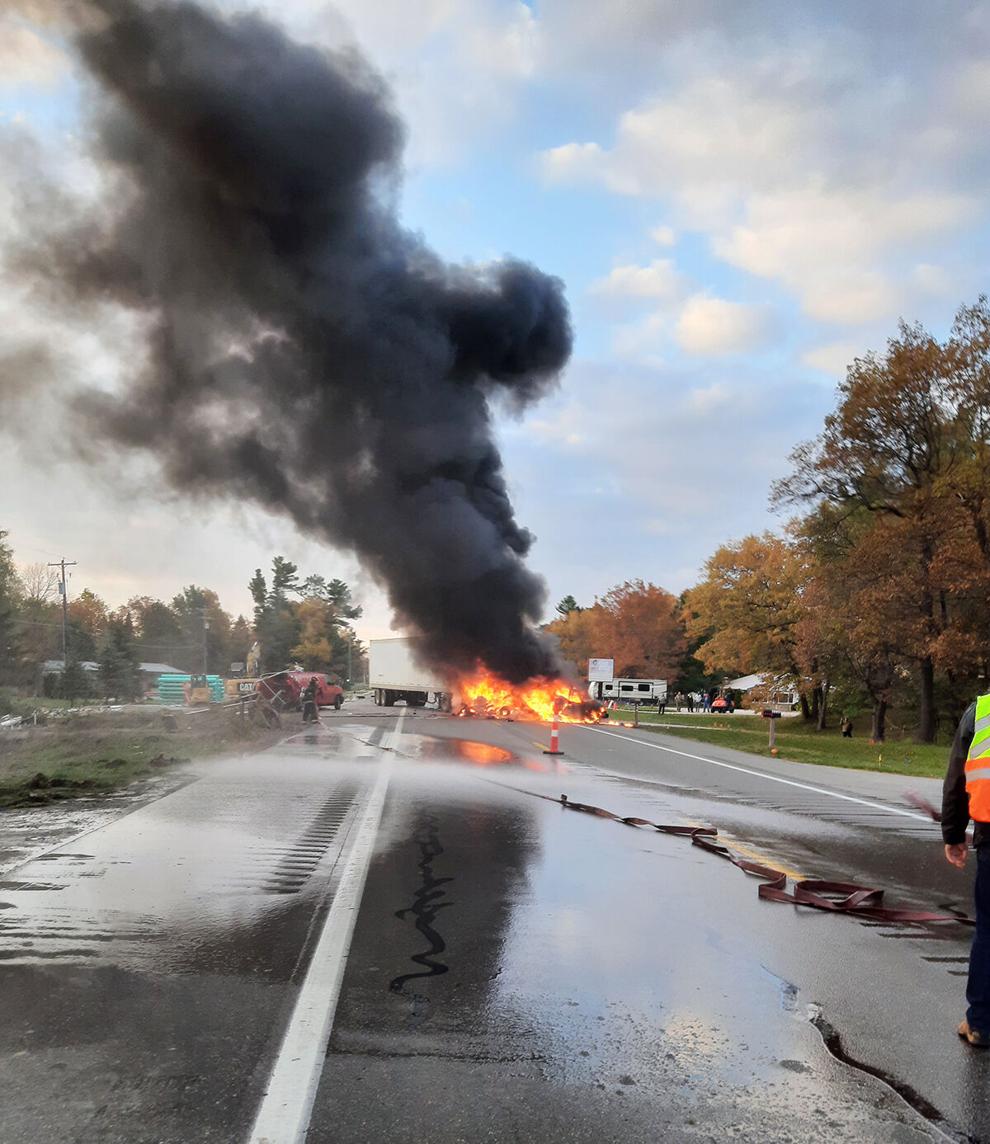 The OTPD responded to the incident, which took place in a construction zone, on the morning of Nov. 5.
According to OTPD Detective Sergeant Erik McNichol, all indications thus far show that the driver of a Goyette van and the driver of a GMC Envoy were each stopped for the flagger who was directing the one-way traffic during the construction – Shawn Kelley, 47, Hubbard Lake.
An approaching semi-truck, operated by Walter Willett, 83, Fairgrove, failed to stop for the northbound vehicles and struck the Envoy, which was driven by Jennifer Arocha, 39, Mikado.
McNichol says that the impact then pushed Envoy into the Goyette van. Kelley was hit by one, if not multiple vehicles, and ended up being carried with the vehicles until they came to a final resting position.
Both Kelley and Arocha were killed during the crash, while the van driver was transported to the hospital and treated for minor injuries.
McNichol advised that Willett was also taken to the hospital, for an evaluation, as well as a blood draw.
In addition to the crash itself, witnesses also described an explosion occurring when the semi collided with the first vehicle.
McNichol was the first officer on scene and he reports that, upon his arrival, both the semi-truck and the Envoy were heavily involved in fire. 
The crash remains under investigation and the possibility of criminal charges being issued has not been ruled out. Whether charges are brought will be determined by the Iosco County Prosecutor's Office.
An update will be provided in this publication, as more details become available.
Along with the OTPD, assistance was provided at the scene by those from the Michigan State Police, Iosco County EMS and the East Tawas, Oscoda Township and Tawas City fire departments. 
With several miles of US-23 being closed for a good portion of the day during the investigation and clean-up, McNichol adds that there were other area law enforcement agencies who weren't at the crash site, but who assisted with traffic control.